No garden is complete without tomatoes. It's the star when planting on a patio or in a huge garden. When you're planting tomatoes, it's important to decide how you want to support them. It will help you decide whether or not to remove the suckers. It also helps you determine the best spacing. We typically grow ours on a fence so we can maximize space, but this year in my free-spirited planting design, we are caging so we can sprinkle them throughout the garden.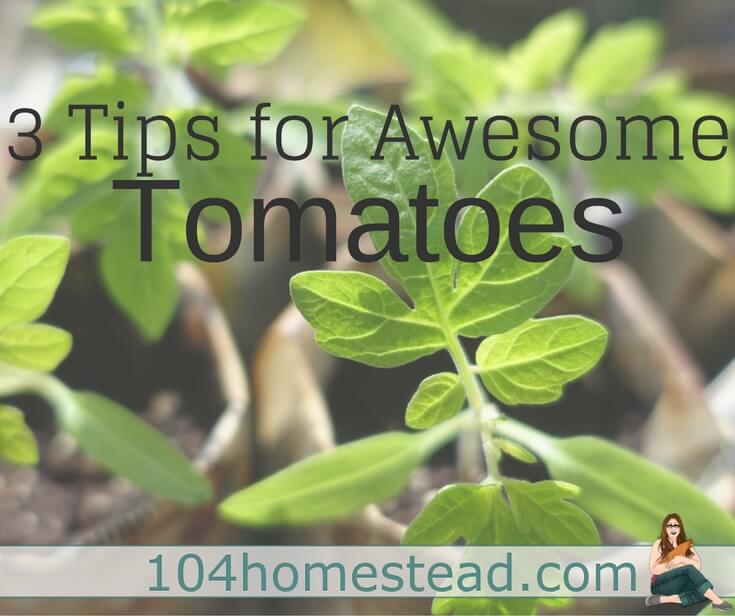 Here are my top tomato tips, but be sure to check out the ultimate list of things that go in the hole before you put in the plant.
Tomatoes Need Full Sun
No, like seriously. I bend the sun rules for many of the plants we grow, but tomatoes really do need sunlight to produce healthy fruits. The only exception to this rule would be with cherry tomatoes. Those things will grow just about anywhere.
Preheat the Soil
Put black plastic down before you put your seedlings in. Tomatoes prefer warm soil and if you're up north like I am, our soil takes a while to warm up. If you are in the extreme north, you may want to keep the black plastic on for the entire season, cutting holes to plant the tomatoes in.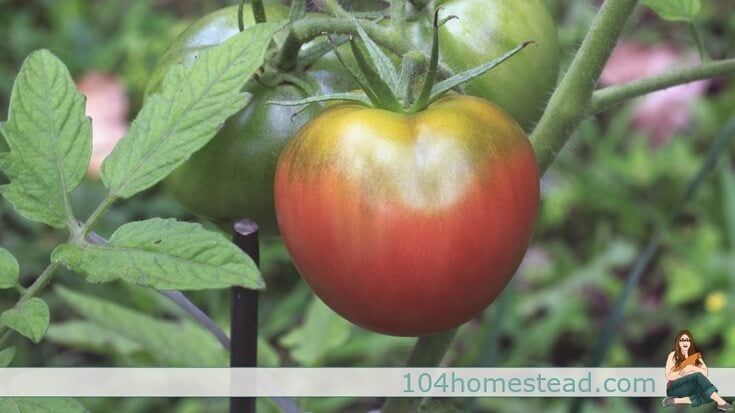 Plant Starts Sideways
Don't plant your tomato seedlings upright like a normal seedling. You want strong roots on your plants and by planting sideways you are forcing the tomato plant to put out new roots. I promise, it will straighten out within a week or two.
When you are ready to process your tomatoes into sauces and salsas, you can save time using my pop-to-peel method. This method is the only reason why we can process our tomatoes. Here in Maine they don't all ripen at the same time and if we didn't freeze them as we harvest they'd rot before we could can them.
And don't forget to save your seeds for next year's garden. Trust me, they get better every year if you save seeds.