42 Uses for Coconut Oil
Coconut Oil. It's like heaven in a jar. I use coconut oil for everything, not only for it's healing properties, moisturizing abilities and healthy fats, but you have got to love that smell. I thought it would be fun to make a list of all of the uses for coconut oil.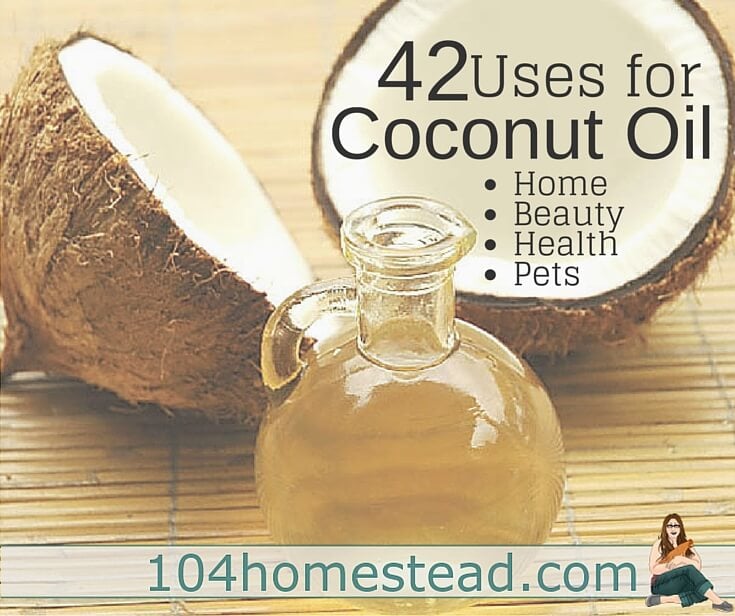 Some you may have already known about, but some may just surprise you.
Coconut Oil on the Body
A study published in the Journal of Cosmetic Science showed that coconut oil is able to penetrate the hair shaft because of its fatty acid structure. Another study in the Journal of International Dermatology found that coconut oil improves the skin barrier function. Coconut oil is antibacterial and antimicrobial, making it perfect for health and beauty.