I personally think that spring planning is the only way to survive winter months. I sketch and make lists, research and sketch some more. I even go as far as making outlines that point to companion plantings. You don't have to go that far, but I actually enjoy it.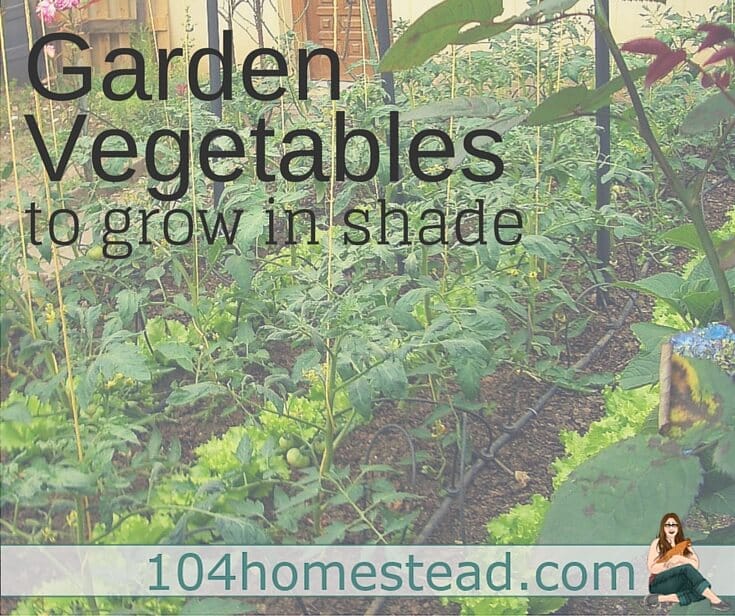 I had mentioned before that I want to utilize our side yard for more plantings. It is just a lawn that no one uses, but it was sort of like pulling off a band-aid to actually make the commitment to pull up the grass. I also mentioned making a sun map to chart roughly how much sun each area of your property gets. Being impatient, this spring I am guesstimating where shade areas will be. To play it safe I am putting partial shade tolerant plants in the questionable areas. You won't the number garden vegetables to grow that you can put in the shade!
Shade-Tolerant Vegetables
There are a surprising number of vegetables and edibles that will grow in shade. This isn't an all-inclusive list, but it provides some options to get you started.