Can You Freeze Spaghetti Squash? Yes! Here's How
Freezing cooked spaghetti squash is a simple task. Knowing how to freeze spaghetti squash will allow you to enjoy many meals throughout the year.
Do you find yourself with an abundance of squash and wondering what to do with it all? Well, fear not! We have the perfect solution for you – freeze it for later! Freezing spaghetti squash is incredibly simple and allows you to enjoy this delicious vegetable throughout the year with minimal effort. In under an hour, you can preserve your favorite gourd and prepare it for those cozy winter meals. And the best part? I have a collection of amazing recipe ideas waiting for you at the end of this post.
So, let's dive into the world of freezing spaghetti squash and discover how to make the most of this versatile ingredient.
Choosing the Right Squash for Freezing
When you're canning, there is a little leeway in selecting the right candidate for preserving. If the fruit is a little soft it will still make an excellent jam. If a carrot is a bit soft it's still fine for canning or fermenting. When you freeze foods you want to select only the best. Choose blemish-free squash for freezing and eat any that have cracks or soft spots.
The Best Way to Freeze Spaghetti Squash
Cut your spaghetti squash in half lengthwise, and scoop out the seeds. Make sure you save them for growing more squash next year. You can get seed-saving tips in our Seed Saving 101 – An Encyclopedia of Seed Saving.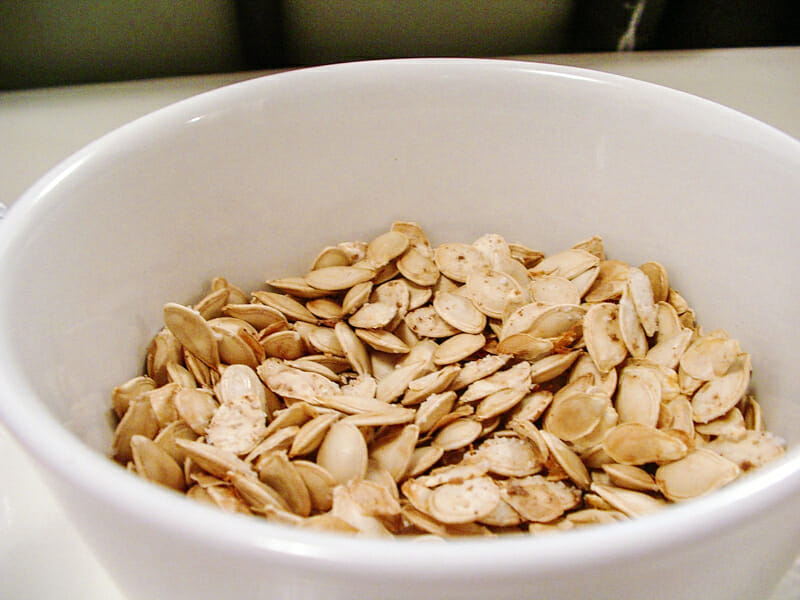 Place the squash on a baking sheet (cut side up) and bake at 375ºF for about 30 minutes or until tender. The amount of time it needs will depend on how large your squash is and how ripe it is.
Let the squash cool, and then run a fork lengthwise through the flesh to separate it into strands (or "spaghetti" noodles). Put the squash stands in a colander and set the colander inside a large mixing bowl. Cover and store it in the refrigerator overnight. This will help it drain and prevent it from getting too soggy or mushy later.
Scoop all the squash strands in appropriate portions into a freezer-safe bag. Check out this neat trick for getting as much air out of the bag as possible before sealing it.
Why is my spaghetti squash so mushy?
Usually, mushy spaghetti squash results from overcooking and too much moisture. Make sure to check your squash often when it's in the oven. You want to cook it to al dente. You still want them to be a bit firm. You don't need to cook them again when you're using thawed noodles in recipes. You can add them near the end of the recipe if you wish to have more bite to them.
Secondly, the draining step is very important. If you find the colander trick isn't enough, you can layer paper towels under and over the noodles while they sit in the colander overnight.
Can raw spaghetti squash be frozen?
Many people ask if you can freeze squash without cooking it first or if they can simply blanch it.
Technically, yes, you can, but with some caveats. Blanching before freezing stops the enzymes that degrade the flavor. I would do that, at the very least. Other forms of summer squash, butternut squash, and zucchini do fine being cubed or shaved and then blanched before being popped in the freezer, but the cool thing about spaghetti squash is the spaghetti-like noodles, and you cannot achieve that if you've cubed them.
Since you can't blanch a whole squash intact, it's wise not to cook your spaghetti squash before preserving it.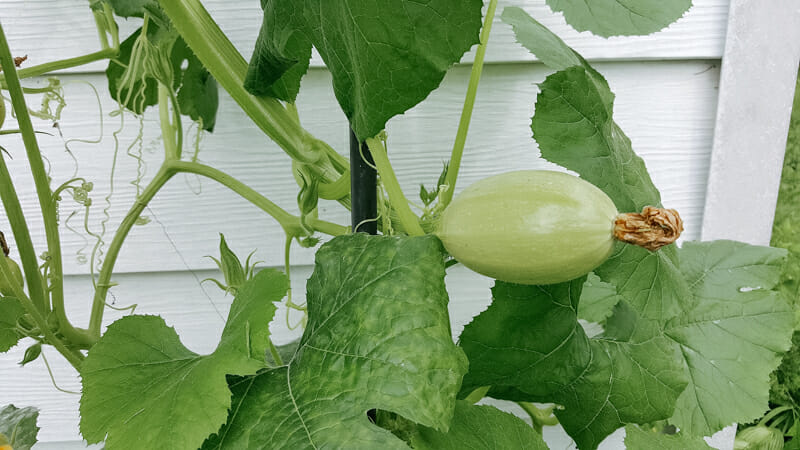 How long will cooked squash keep in the freezer?
Properly stored in an air-tight freezer bag, squash will maintain the best quality for 10-12 months but will remain safe beyond that time. Spaghetti squash that has been thawed in the fridge can be kept for an additional 3-4 days in the refrigerator before cooking.  Squash thawed in the microwave or cold water should be eaten immediately.
Mouthwatering Spaghetti Squash Recipes
Frozen spaghetti squash can be used in a multitude of recipes. Here are a few of our family favorites.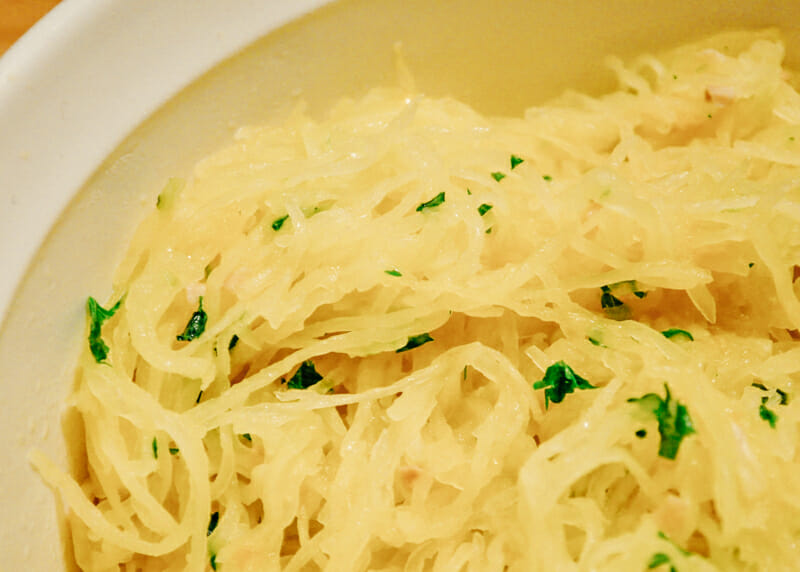 Christine of Jar Of Lemons has an excellent Cheesy Chicken & Ranch Casserole recipe that is a fun quick meal. It's gluten-free and freezer friendly.
If you're looking for an easy one-dish meal, check out The Rising Spoon's Italian-Style Roasted & Baked Spaghetti Squash Bowls.
Maybe you're looking for a breakfast option. I haven't tried this one, but I love the name. Sp-egg-etti Squash Bites from Joy Filled Eats. These would pair nicely with my mini quiches, gingerbread pancakes, or easy oven crepes.
Don't Mess With Mama pairs the heat of red pepper with garlic and Parmesan cheese in this healthy gluten-free meal. You'll find the recipe here.
Emma Christensen has a recipe that's a bit more sweet thanks to the addition of brown sugar. You can find her Pad Thai recipe here.
Did you know you can use spaghetti squash for dessert as well? Some of my favorites are Kheer (an Indian dessert with coconut milk and honey), muffins with wonderful spices like cinnamon and nutmeg, cake with orange cream, and pie that masquerades as coconut cream.
Need more ideas? Check out The Easy Spaghetti Squash Cookbook, Too Many Tomatoes, Squash, Beans, and Other Good Things: A Cookbook for When Your Garden Explodes, and The Everyday Squash Cook: The Most Versatile & Affordable Superfood.
If you've found value in this blog post and enjoyed reading it, why not share it with your Pinterest community? Pin the image below and spread the love!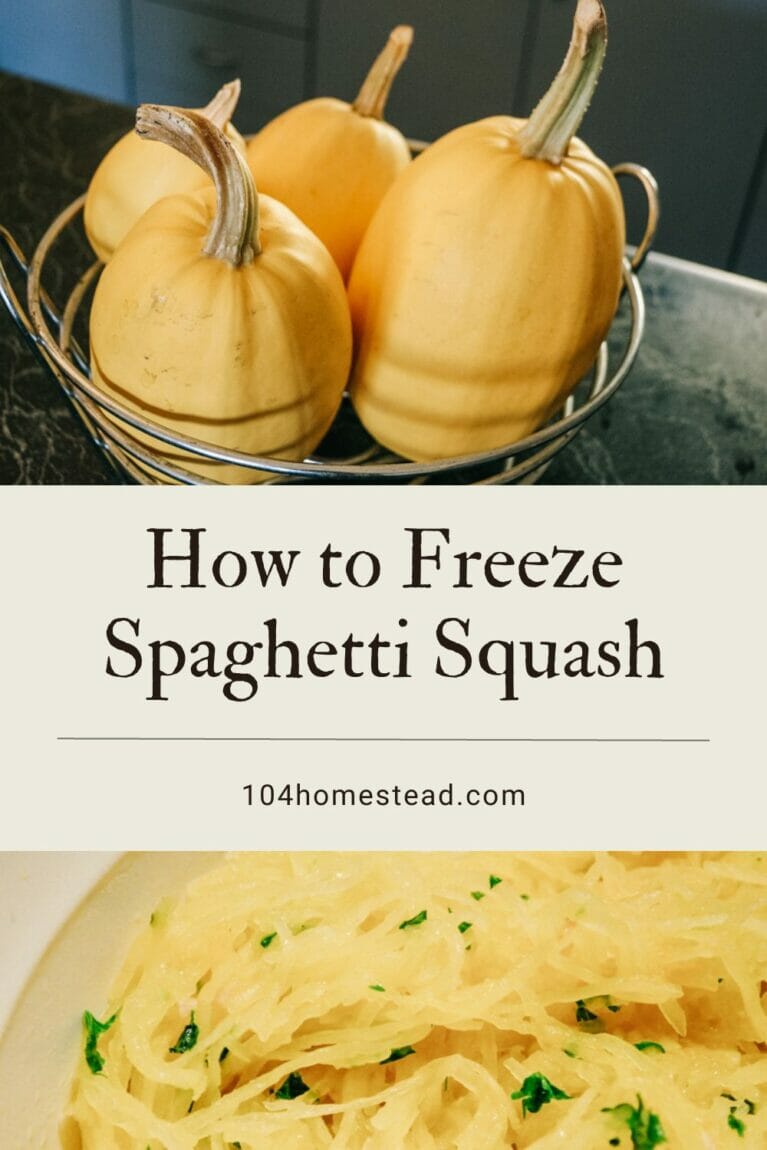 Learning how to freeze spaghetti squash opens up a world of possibilities for easy and delicious meals throughout the year. By following these simple steps and exploring the variety of mouthwatering recipes, you can enjoy spaghetti squash's taste and health benefits long after its growing season has ended. So don't let your excess squash go to waste – freeze it for later and elevate your culinary experience!
What are your favorite spaghetti squash recipes? We would love to hear about your creative uses for frozen spaghetti squash in the comments below.