There is nothing quite like having a home cooked meal on the table every night, but there isn't always a lot of time to devote to cooking. I get it. My husband works long days out of the home and I'm caring for livestock, gardens, and all the other things that make a homestead run. Time is rarely on my side. That's why I love preparing slow cooker meals . An Instant Pot is equally impressive. Here are some tips for using these magic machines and plenty of recipes to keep your dinners covered whenever the need arises.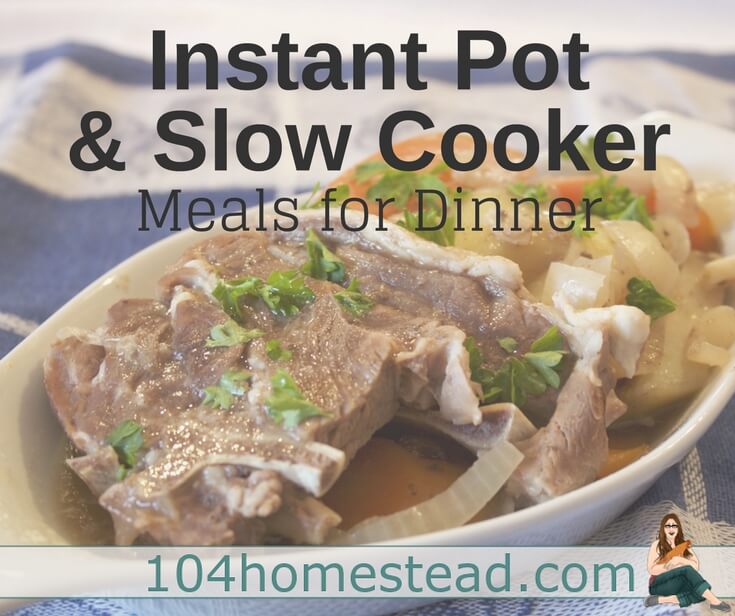 Start Early Slow Cooker Recipes
First and foremost, I want to let you know that a slow cooker and a Crockpot are the same thing. Crockpot is a brand name and the creators of slow cookers. They are one and the same. They cook slowly using a moist heat for delicious results. If you have to go out for the day and won't be home until dinnertime, a slow cooker meal is a great way to still get home cooked goodness on the table.
Slow Cooker Tips
Don't keep lifting the lid to check on things. That's why they usually have clear lids. Every time you open the lid (yes, even a sliver for a second) you are letting out moisture and lowering the temperature of the cooking environment. I heard a report once that lifting the lid for one second can result in 30 more minutes of cook time. Crazy, right?!
Don't skip searing the meat if a recipe calls for it. Yes, it will still cook thoroughly, but the flavor will be significantly different. Searing caramelizes the meat. While we're talking meat, the skin on poultry sometimes gets a little rubbery. It's not at all crisp like it would be in the oven. Go for skinless when you're cooking poultry.
Use the correct sized slow cooker. Not all recipes tell you the proper size to use, but your food should fill 1/2 to 2/3 of the cooker in order to cook properly. Too small and the food may get mushy. Too large and the food may not cook thoroughly, or worse, it may overflow.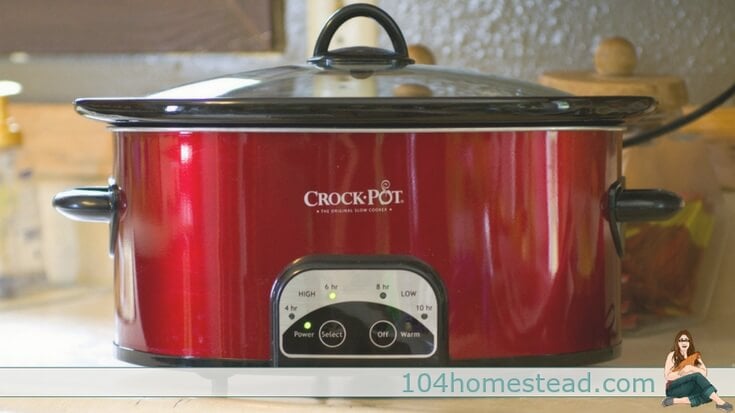 Slow Cooker Meals
Garden Fresh Marinara Tomato Sauce
2-for-1 Beef Roast plus Bonus Bean Soup
How to Cook a Whole Chicken in a Crockpot
Last Minute Instant Pot Recipes
Instant Pots are pressure cookers that can reduce cooking time by almost 70%. Perfect for when you're short on time. Bright colors and nutrients are preserved when you cook with an Instant Pot. Most of the pots have pre-settings on them so you can feel free to experiment with things like soups and rices.
Instant Pot Tips
Despite what the name may suggest, Instant Pots don't instantly build up pressure or release pressure. Have patience and figure this into your cooking time.
In many cases you can skip thawing foods before cooking them, but be sure to check the recipe. This comes in really handy if your a fan of freezer-prepped meals.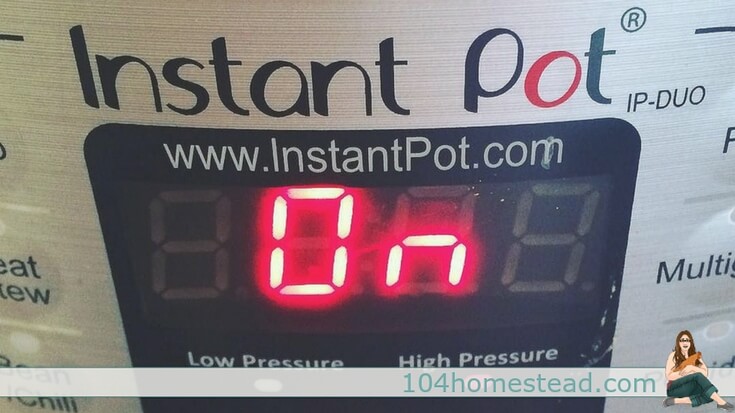 Easy Instant Pot Meals
Better than Take-Out Beef & Broccoli
Ham Hock & Black Eyed Pea Soup
Research shows that people who eat home-cooked meals on a regular basis tend to be happier and healthier and consume less sugar and processed foods, which can result in higher energy levels and better mental health. So what are you waiting for? With these easy meals that work with your schedule, you can be cooking "from scratch" tonight.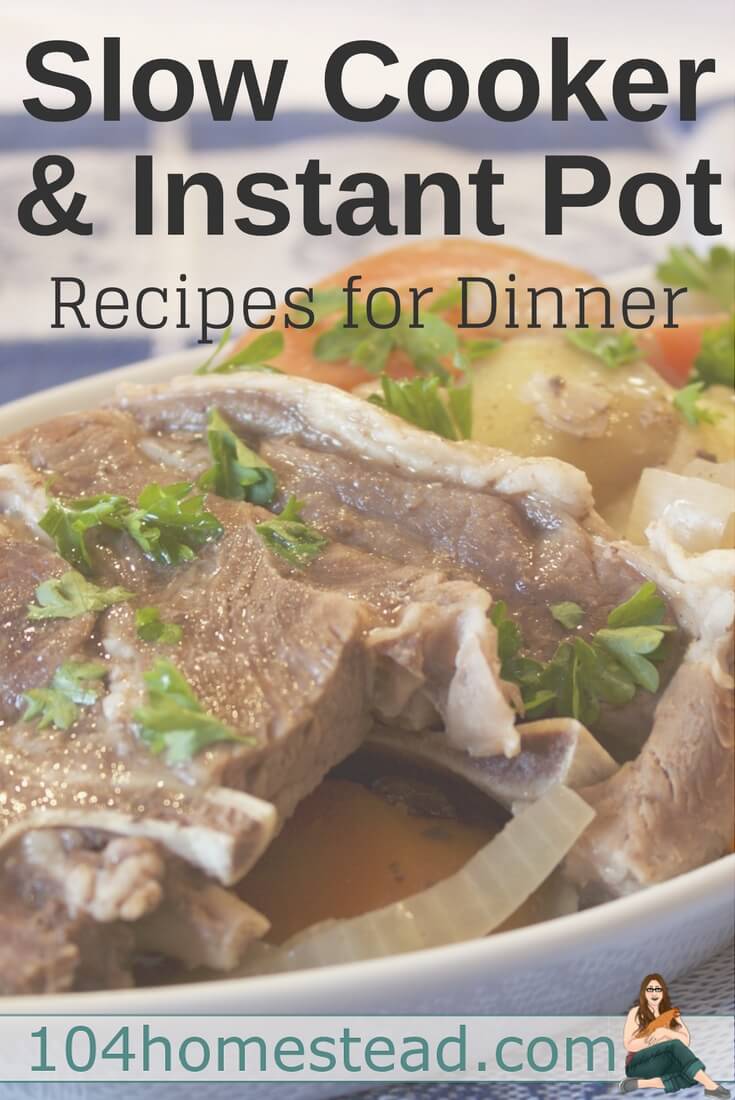 The following two tabs change content below.
I am a non-traditional homesteader. What is a non-traditional homesteader? I'd like to think we are the people who don't fit the mold. I am a busy mom on a small bit of property with not a lot of financial resources, but I am figuring out how to live the life I want. A homesteader's life.
Latest posts by Jessica Lane (see all)