Electrolytes for Poultry
If you've been following our hatch progress on Facebook, you'll know we've had quite some trouble this time around. Thankfully, despite the disastrous conditions, we only lost one duckling who pipped in the middle of the night and died by morning. Although I hate to lose any, I really didn't think any would make it. Honestly, they shouldn't have made it. Yet we have four beautiful ducklings.
Since these little guys went through so much in the hatching process, I've got them on electrolytes to help give them a bit of a boost. Electrolytes are just one of the things that you should have in your Poultry First Aid Kit. This water-soluble solution is perfect for heat stress, dehydration, illness, general stress and more.
Commercial Electrolytes
Although there are quite a few on the market, I prefer Sav-a-Chick. It's pre-measured, it's easy to find, it's made for poultry specifically, and contains vitamins A, E, D, C and seven B vitamins. The only things I don't love about it is that if you are dealing with a large flock, it's a lot of packets to open. Also, it tends to stain light-colored/plastic water containers.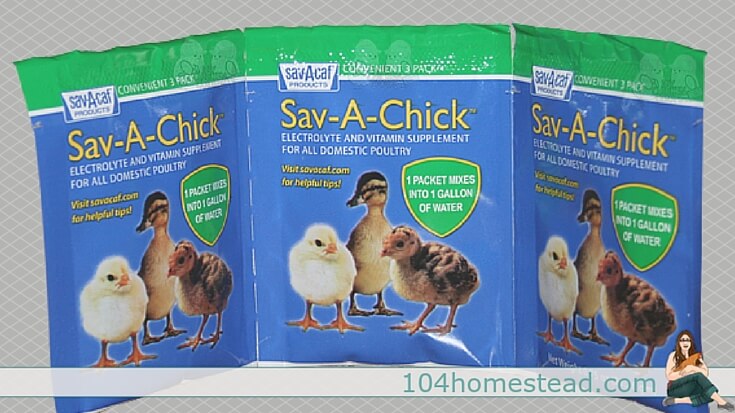 DIY Electrolyte Solutions
Recipe #1 My absolute favorite.
2 c. Warm Water
2 tbsp. Brown Sugar, Honey or Molasses (I prefer molasses)
1/2 tsp. Salt
1/2 tsp. Baking Soda
Mix ingredients together and swirl until ingredients have dissolved. If you have a baby or toddler in the house, you can add a few drops (3-4) of their Polyvisol vitamins (A, B, D). Keep solution refrigerated. This solution can be use full strength or diluted.
Recipe #2 Not my favorite, but works in a pinch.
1 c. Warm Water
2 tsp. Sugar
1/8 tsp. Salt
1/8 tsp. Baking Soda
Mix ingredients together and swirl until dissolved. Add 1 cup of electrolyte solution for every 1 gallon of water.
Emergency Recipe
In an emergency, Gatorade or Pedialyte may be used. Do not use these regularly as they are higher in sodium and contain more sugars than the above mentioned solutions.
So mix up a batch of electrolytes or have a baggie with the dry ingredients pre-measured so you can have it on hand if the need arises.
Helping Your Bird Beat the Heat
Beat the Heat: How to Keep your Chickens Cool this Summer
How to Keep Chickens Cool in Summer's Heat
7 Ways To Keep Your Chickens Cool During Summer
Reducing Stress for Chickens
Stress and Chickens
Chicken Health and Stress Management
Reducing Chicken Stress with Herbs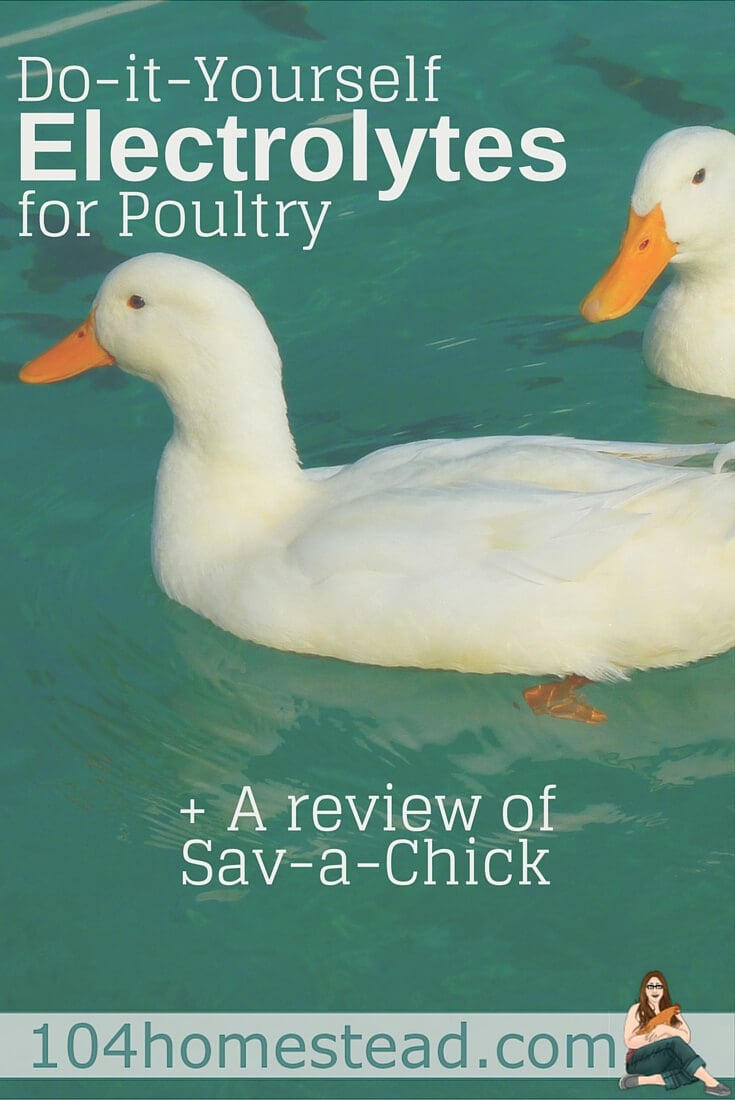 The following two tabs change content below.
I am a non-traditional homesteader. What is a non-traditional homesteader? I'd like to think we are the people who don't fit the mold; figuring out how to live the life they want. A homesteader's life.
Latest posts by Jessica Knowles (see all)