Hiding Vegetables from Picky Eaters
I played a fun little game with my family last night. Of course, if my family knew about this little game, they may not have thought it was quite as fun. I wanted to see just how sneaky I could be with the less-than-favorite vegetables I had on hand.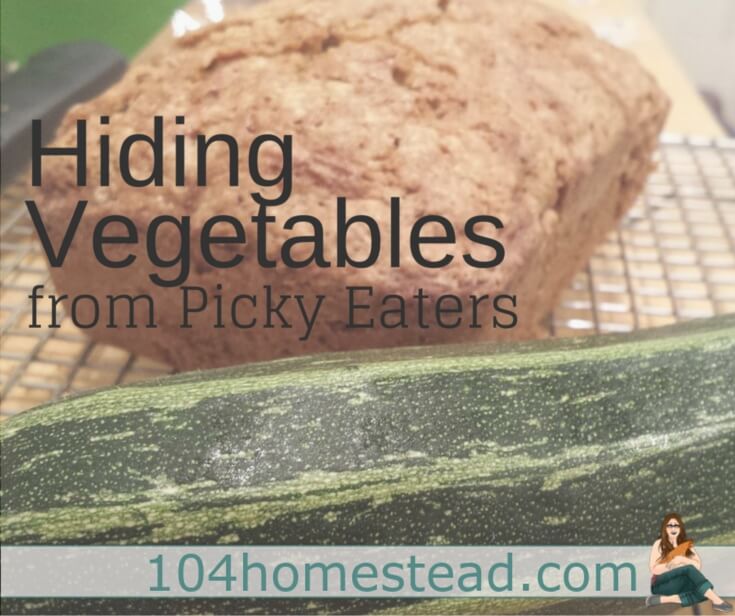 This time of year I am harvesting things like turnips, squash, zucchini and broccoli. My husband is on the fence about most of these and the kids don't like any of them (except my daughter – that girl has a very mature palate). I am not one to push foods that the family doesn't like, but these are some vegetables that pack a big nutritional punch. They may not like them just as they are, but in a new form…
Hiding Broccoli in a Mac 'n Cheese
We started dinner off with a nice family favorite: homemade mac 'n cheese. Everyone loves the home-style goodness of an ooey-gooey macaroni and cheese, baked with a crunchy cracker topping. I used my Four Cheese Baked Macaroni recipe, but any baked macaroni will do (stove top won't work on this one).
I like to use fresh broccoli when I'm hiding it from picky eaters. For non-picky eaters, fresh or frozen will do. Fresh is easier to hide because both the smell and taste is more subdued in raw broccoli versus cooked. I puree 1-1/2 cups of broccoli just shy of being liquid in my Cuisinart Mini-Prep (making it about 1/2 cup of puree) and add it to the cheese mixture. Any little green bits of floret can easily be passed off as herbs. The flavors of the cheese (especially the robust cheddar) camouflages the broccoli taste.
RESULTS Three kids ate it with no questions. My husband knew something was different, but didn't know what.
Hiding Zucchini in a Muffin
Zucchini gets the gold metal for easily hidden vegetables. It doesn't have a strong flavor and when grated, it practically disappears. Baked goods are where zucchini really flourishes. Sweet and savory alike.
My mom is the master of hiding zucchini from my family in the form of sweet breads. For the sake of last night's test, I wanted to try a savory route. What goes better with macaroni & cheese like a nice savory muffin. Yes, it's carb heavy, but these picky people are eating vegetables. Don't judge me! It's in the name of science!
Here's a link to the savory cheddar and garlic muffin I used:
AllRecipes' Savory Cheddar Zucchini Muffins
RESULTS My husband wondered about the texture, but chocked it up to the melted cheese throughout. The kids didn't ask questions.
Hiding Squash in a Cheesecake
It's not a perfect dinner without dessert, right? Wait… squash for dessert? Yup! Squash already has a sweet property to it. It's not hard to push it up a notch and use it in desserts. Squash, like zucchini, is very baking-friendly. The only trouble comes from the color. It tips off picky eaters that something isn't quite right. Adding some cinnamon and calling it something "spiced" pulls the wool over their eyes.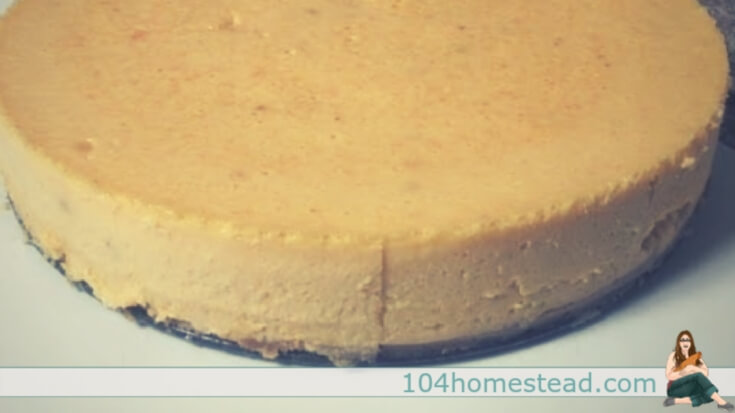 Here's my recipe for a spiced cheesecake with winter squash:
Ingredients
9 Graham Crackers
1/2 c. Old-Fashioned Rolled Oats
1/2 c. + 2 tbsp. Sugar (divided)
1/4 c. + 3 tbsp. All-Purpose Flour (divided)
2 tbsp. Unsalted Butter
3 tbsp. Milk
16 oz. Cream Cheese (at room temperature)
1/2 c. Squash Puree
2 Eggs
1 tsp. Vanilla Extract
1/2 tsp. Ground Cinnamon
1/4 tsp. Salt
Instructions
Preheat oven to 350°F. Coat a 9-by-13-inch baking pan or a large spring pan with cooking spray.
Process graham crackers, oats, 2 tbsp. sugar, 1/4 c. flour and butter in a food processor until finely ground.
Add milk and pulse until completely moistened.
Pour graham cracker mixture to the pan and evenly pat into the bottom.
Bake for 10 minutes. Cool on a wire rack for 20 minutes.
While crust is cooling, reduce oven temperature to 325°.
Beat cream cheeses and 1/2 c. sugar in a large bowl with an electric mixer at medium speed until creamy.
Beat in squash puree until smooth.
Beat in eggs one at a time.
Beat in vanilla, cinnamon, salt and 3 tbsp flour.
Pour the filling into the pan, spreading it evenly over the crust.
Bake until set and the edges are light brown (about 35 minutes).
Let cool completely on a wire rack and then refrigerate for at least 1 hour before cutting into bars.
Notes
Squash puree is made the same way as pumpkin puree. You can see how I make pumpkin puree here.
RESULTS No one was the wiser.
Results of Hiding Vegetables
Based on my less-than-scientific numbers, this is how I would break down the vegetable intake of my family last night:
Kids
1 small serving Baked Macaroni & Cheese (with broccoli) = 1/4 serving of vegetable
1 Cheddar & Garlic Muffin (with zucchini) = 1 1/4 servings of vegetable
1 serving Spiced Cheesecake Bars (with squash) = 1/4 serving of vegetable
1 Garden Salad (picked through and only partially eaten) = 1/2 serving of vegetable
Total = 2 1/4 servings of vegetables in one meal.
Adults
1 large serving Baked Macaroni & Cheese (with broccoli) = 1/2 serving of vegetable
2 Cheddar & Garlic Muffins (with zucchini) = 2 1/2 servings of vegetable
1 serving Spiced Cheesecake Bars (with squash) = 1/4 serving of vegetable
1 Garden Salad (eaten entirely) = 1 1/2 servings of vegetable
Total = 4 3/4 servings of vegetables in one meal.
More Sneaky Recipes to Try
Need more great vegetable hiding recipes? Try out a few of these:
The BEST Toddler Muffins (carrots & pumpkin) by Real Life Dinner
Morning Glory Muffins (carrots) by Cooke's Frontier
Invisible Zucchini Tuna Salad (zucchini) by Little *BIG* Harvest
Veggie Pancakes (a variety of veggies) by Happy Healthy Mama
Meatloaf With Hidden Veggies (carrots & zucchini) found on Spark Recipes
"Apple Pie" Bars (zucchini) by MomPrepares
Here's some other great ways to hide vegetables from picky eaters:
"Chopped broccoli hidden underneath chicken and cover the whole thing with melted cheese. Tell 'em it's zombie chicken." – Janet of Timber Creek Farm
"My husband doesn't mind the flavor of most veggies, but is a wuss about the texture. I'll often saute onions and veggies for curries or spaghetti sauces and then puree them in the blender so he can't tell they are there!" – Amber of Pixie's Pocket
"A nice moist chocolate cake with beets in it." – Tammy of Single Sustainable Mom
"Smoothies!" – Kelly of Musings of a Modern Hippie
Do you have a favorite recipe for hiding vegetables? Share the link in the comments! Bonus points if you can give me advice for using turnip.