Hugelkultur: Permaculture Raised Beds
Hugelkultur is a really neat form of permaculture gardening that makes for the perfect growing conditions for your plants.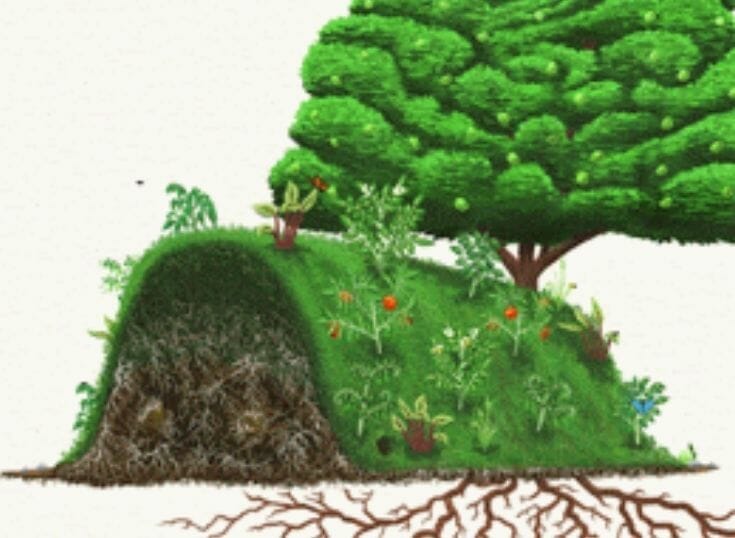 Today's post topic was inspired by one of my fabulous readers. She has been following The 104 Homestead for a bit and trying out some of our ideas. Recently she wrote to ask me if I'd considered Hugelkultur. I had no clue how to even pronounce it (it's German), let alone what it was, so I set about reading. Who doesn't love a good project?
This is a neat form of gardening that has a very sound theory behind it. It may not be in my future this spring, but I do see the possibilities down the line.
So what is Hugelkultur? To put it simply, it's building a raised bed that is filled with rotted wood. Why would one want to do that? Actually, there are many very good reasons to do that.
Reasons to Choose Hugelkultur
It loads your garden with organic material, nutrients, and air pockets for your plants' roots.
Over time your soil becomes very rich and full of soil life.
As the wood shrinks it creates more air pockets which help with soil circulation (sort of the way tilling does).
The bed holds more water than the average raised bed and is self-fertilizing.
It's a great way to get rid of that fallen tree you've been meaning to do something about.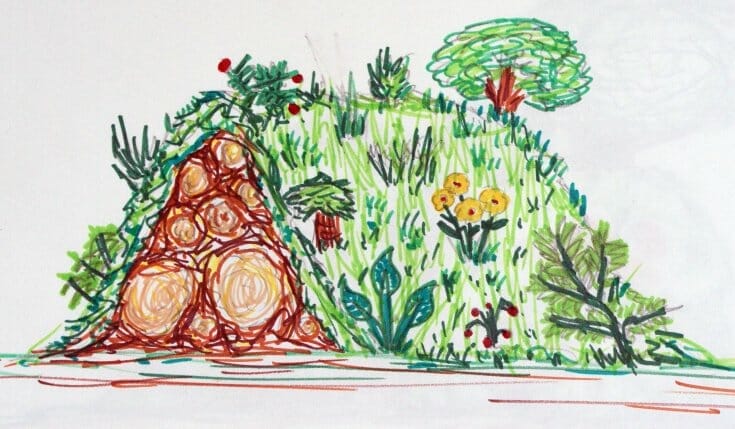 The Cons of Hugelkultur
There are some "cons" to the system that you may want to be aware of. Due to the natural properties of some trees (like cedar being antifungal and herbicidal), you would need to be cautious about the tree you choose. You also need to remember that trees, being high carbon material, will consume your nitrogen just as it does in the compost pile. This may only be a temporary issue since after the wood has aged sufficiently, it will actually "give back" nitrogen.
The Process
I'm not going to go too much more in-depth seeing as I'm still not sure how to pronounce it correctly (the Germans seem to find it natural to pronounce, but the Americans seem to have conflicting views), but here is a great video for you to check out. It is something that I don't think many people know about, but they definitely should.
More on hugelkultur:
Sticks, Manure & Dirt by The Prairie Homestead
An Improved Bed for Older Homesteaders by Joybilee Farm
Additional Reading:
Gaia's Garden: A Guide to Home-Scale Permaculture by Toby Hemenway
A Practical Guide to Small-Scale, Integrative Farming, and Gardening by Sepp Holzer
Edible Landscaping with a Permaculture Twist: How to Have Your Yard and Eat It Too by Michael Judd
Permaculture Design: A Step-by-Step Guide by Aranya and Patrick Whitefield
Have you tried hugelkulture on your homestead? I'd love to get some feedback.
Updates
04/15/15: Last summer I utilized the hugelkultur principles in building an herbal spiral. I'll be letting you know how the first year has gone later this summer. I think you'll be surprised by the results.
04/15/21: My herbal spiral had outstanding results! I love that this gardening technique is so similar to Back to Eden, which I also love! I may begin utilizing it on other parts of my homestead.