In case you didn't know, June 12th is National Peanut Butter Cookie Day. My whole family loves peanut butter. In fact, we have our own individual jars. My husband keeps his jar in his work bag for a quick snack with apples. I have a jar of sweet and creamy in the back of the cupboard so I can indulge in a spoonful with melted chocolate after the kids go to bed. Huge fans here.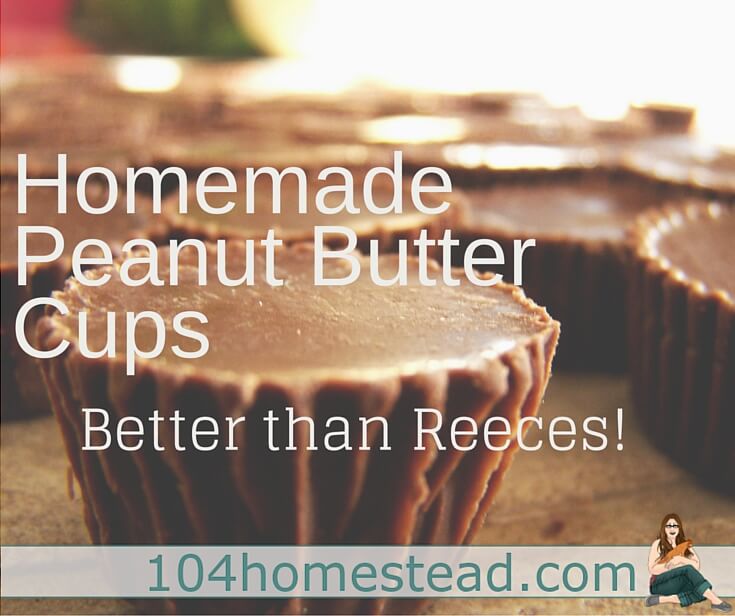 Today I am going to share with you one of my favorite peanut butter recipes. It's not technically a cookie, but I don't expect too many complaints.
Peanut Butter Cups/Bars
Ingredients
1 c. Peanut Butter
1/4 c. Unsalted Butter
1/4 c. Brown Sugar
1-1/4 c. Powdered Sugar
4 c. Milk Chocolate Chips
1/4 c. Vegetable Shortening
Instructions
Line a muffin tin with paper liners (or line a baking pan with parchment paper if doing a sheet of bars).
In a medium size saucepan, combine peanut butter, butter, and brown sugar. Heat over medium (stirring constantly) until ingredients are completely melted and just starting to bubble.
Remove from heat and add powdered sugar 1/4 cup at a time, stirring to combine.
Set aside to cool.
In a small saucepan, melt the chocolate chips and shortening over low heat.
Spoon a small layer of chocolate at the bottom of each muffin pan cup (or if doing sheet bars, pour 1/2 the chocolate in the pan and smooth to get an even covering). Stick in the fridge to cool/harden.
Unless you are making sheet bars, make small balls of peanut butter mixture and flatten into a disk. Choose a good size for your muffin tin size. Place these peanut butter disks in the fridge to harden. If making sheet bars, place mixture on low heat to soften.
Chocolate and peanut butter will be ready after about 30 minutes of cooling.
Reheat chocolate mixture on low heat.
Pop peanut butter disks in each muffin tin or pour warm peanut butter mixture over chocolate if making bars.
Top with reheated chocolate mixture.
Put in fridge for another 30 minutes and then they are ready to serve.
Peanut Fun Facts
It takes approximately 540 peanuts to make a 12 oz. jar of butter.
There are enough peanuts grown in one acre to make 30,000 peanut butter sandwiches.
The average child will consume 1,500 PB&J sandwiches before they graduate high school.
Thomas Jefferson and Jimmy Carter were both peanut farmers.
It's the secret behind Mr. Ed's "talking."
Astronaut Alan Shepard brought a jar to the moon.
In August of 1976, a (very bored) man named Tom Miller push a peanut with his nose to the top of Pike's Peak (14,100 ft).
The world record peanut is 4″ long.
Creamy is most popular on the east coast, with crunchy being most popular on the west coast.
Arachibutyrophobia is the phobia of having peanut butter stuck to the roof of your mouth.
Make your own peanut butter with this recipe from The Kitchn.
Make a delicious treat for Fido with these biscuits by Love That Pet. Are peanuts good for dogs? Get the answer here.