How Much Noise Do Hens Make? The Egg Song
We hear about noisy roosters all the time. You Google rooster and the first six pages of results will be about silencing roosters, irritating neighbors, muffling the sound of a rooster and so on. Yes, roosters crow, but are they really the loud ones?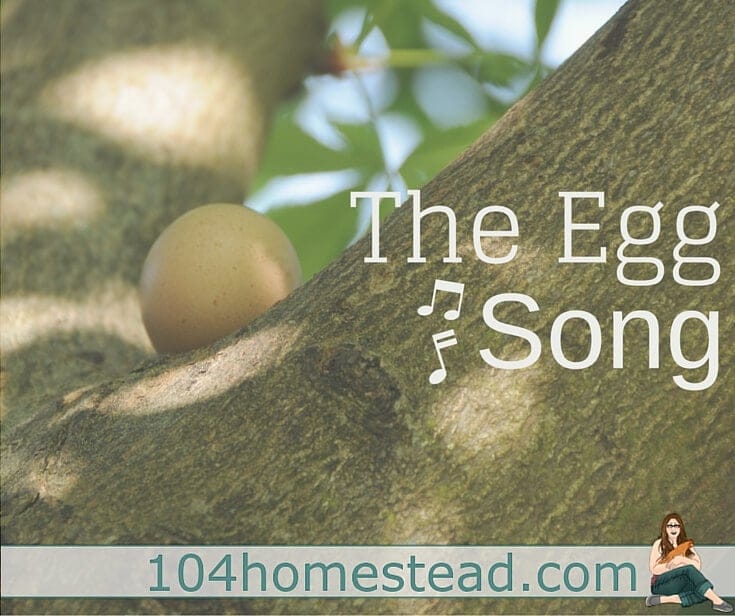 My hens have various calls they do throughout the day. We have a Look at the worm I found… No you can't have it! call. We have a She's coming with the treat bucket!!! warrior-style call. Mostly, we have the Egg Song. Some hens relish in this particular call more than others.
Singing Hens
If you haven't heard the egg song come from your chickens yet, it's a bak-bak-baaaaak sort of melody. Most hens will do a line or two as they vacate the nest after laying their egg. I have one hen that doesn't sing after laying an egg. She merely pops out of the nest quietly and continues on her merry way. Unfortunately, I have two leghorns that are happy to make up for her lack of singing. These ladies have lungs! They will sing not one or two lines, but repeatedly for over half and hour.
Here is a quick video of Betsy (a leghorn) singing:
My Ameraucana is 2½ years old and lays an egg on rare occasions. You can hear the pride in her voice when she sings. The most awesome part, however, is that all the other hens in the yard stop what they are doing and sing along with her. She is the only one they do that with. I am sure I've built it up in my head, but I tell myself they revere the elderly member of the flock. Sort of a ceremonial thing. That, or it's a bunch of ladies on Girls Night Out going Oh, you still got it girlfriend.
And don't get me started on the ducks. I can hear the girls from inside the house and the drake sounds like an asthmatic old man.
The Reason for an Egg Song
There are two reasons why an hen might sing after laying an egg. The first reason is that she is celebrating and announcing it to the rest of the flock. The second reason might be that she is trying to locate the rest of the flock that she's lost sight of. Either way, it's a sound you will look forward to hearing as you wait for that very first egg.