Succession Planting: Growing More In the Same Space
So you planned your vegetable garden down to the very last nook and cranny. You figured out where to place everything and there is no soil unfilled. Are you left wishing your garden was just a bit bigger? What if I told you that you might be able to produce even more using the same garden space. How? Succession planting!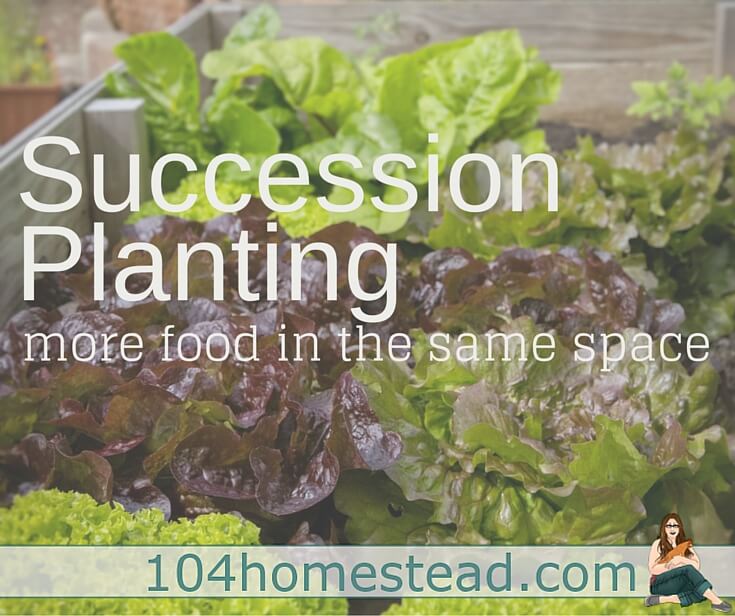 Succession planting is basically growing one crop after another. If you live in a warmer climate, you will have no problem achieving this, but even those of us way up here in Maine can do it on a smaller scale.
So how do I do succession planting?
You'll want to know your first and last frost dates and you'll want to read your seed packets. On your seed packets, you will find information about when to plant in the spring, how long it takes for the plant to reach maturity and whether or not the plant is frost tolerant. With this information in hand and your estimated frost information, you can figure out if a crop can be succession planted. A little math is involved, but I promise it's not too hard.
We'll use my home state of Maine (garden zone 5b) as our example. In Maine, the last frost usually falls on May 15th and the first is usually around September 26th. After singing "the days in the months" song in my head, I can confidently report that there are approximately 136 days in my growing season. With this information, I can start reading my seed packets and figure out what I can plant.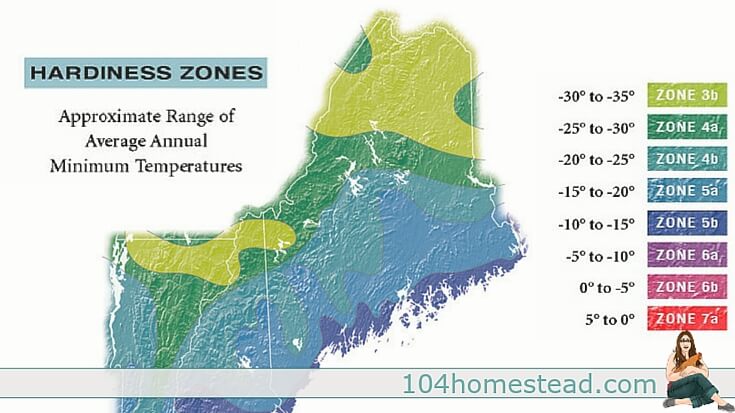 Carrots need to be sown directly in the soil. The packet says that my Scarlet Nantes take 80 to 120 days before they are ready to be harvested. These carrots are not good candidates for succession planting in my zone. That would only leave me with forty something days left and part of that would need to be used to prepare the beds for the new crop.
A good example of succession planting which I plan to do this year is following my broccoli crop with spinach. It is perfect for the colder zones because not only is broccoli a fairly fast crop, but spinach can deal with a light frost. Broccoli is often started in a greenhouse or via Winter Sowing around here so it gets a head start by about a month. With 60 to 80 days until harvest, it only needs to be in the ground for 40 to 50 days. If I put them out on May 15th, they should be ready between June 25th and July 5th.
That means I still have three months of frost-free weather for another crop. I couldn't do broccoli again, but I could do something entirely different. Here is where reading your seed packets comes into play again. Look through your seeds for ones that don't need a cold period to germinate. Look for seeds that can handle a little frost in case it comes early. This is where my friend the spinach comes in handy. Spinach is direct sowed and takes about 60 days to go from seed to harvest. Like I said, it handles light frost, so even if we had an early frost, I'd still be fine.
Succession Planting Calendar For Visual People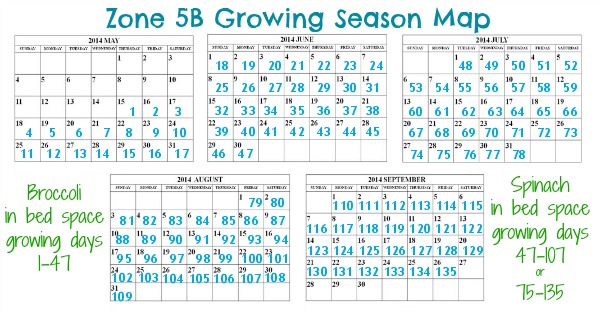 Conclusion
It seems a bit tricky at first, but I promise that once you get the hang of it, you'll fall in love with the use of succession planting. Remember that growing produce is not a one-time thing. You don't need to put seeds in in the spring and then be done. It can be something that evolves and changes all season long.