What is a Salve? How to Use & Make Your Own Salves
A salve can treat many different types of skin problems. Learn how to make salves with ingredients you probably already have at home.
Estimated reading time: 6 minutes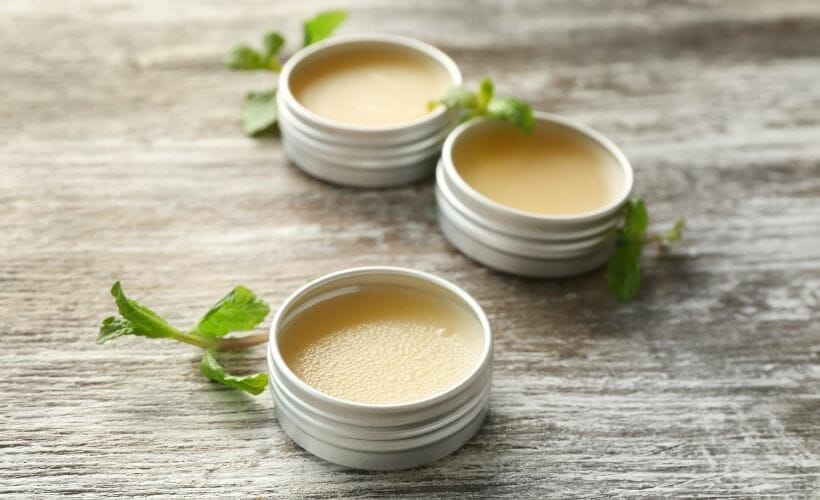 Once you become a part of the crunchy homestead community, you'll hear the term "salve" bouncing around. If you're anything like me, you hate to ask what you believe might be a silly question, so you Google it. Don't feel bad. I was constantly searching terms like tincture, kombucha, and scooby. I hope that Google brought you to my doorstep so I can help answer your questions.
True to its name, this salve truly is all-purpose. It is great for scrapes, bites, mild burns, cuticles, and cracked feet, as an after-exfoliating treatment, after-shave balm, as a wrinkle cream, and as a no-nonsense hand treatment.
Jump to Tutorial
This post may contain paid links. If you make a purchase through links on my site, I may earn a commission.
What a Salve Is
A salve is basically just something applied topically to heal skin irritations. It can be a balm, ointment, or cream. They are made with oils and waxes to create a semi-solid material. To keep them shelf stable and thick, there typically isn't any liquid content, except when a small amount of tincture is added.
A tincture is a method used to extract the beneficial compounds of an herb into a liquid form. Alcohol is most commonly used, but glycerine or even raw apple cider vinegar may be used.

Learning and Yearning
Carrier Oils
A few examples of oils that can be used are olive, coconut, sunflower, sweet almond oil, and apricot. Each one has its own properties that make it unique. Coconut oil is loaded with saturated fats, which hold moisture in the skin. Apricot oil may have anti-inflammatory properties. Animal fats used to be used for the oil base of salves, and this practice is coming back. You'll often hear of it referred to as tallow. If you're making your own salve, be sure to research the various types of carrier oils and their unique benefits.
Wax Binders
Beeswax is the most commonly used wax used to bind everything together. Candelilla and carnauba are also suitable options, but candelilla can be hard to find, and carnauba is a pain to chop. Ask me how I know (several band-aids later). On the other hand, Beeswax is easy to find, easy to prepare, and can even be purchased as pastilles (little beads) for easy measuring.
Protective Barrier Butter
Carrier oils and wax binders offer substantial protection for your skin, but if you require more of a barrier, butter can be included in your recipe. Common kinds of butter found in salves include shea butter and cocoa butter. Shea butter contains anti-inflammatory substances, which ease swelling and redness in the skin. Cocoa butter is high in fatty acids, so it's often used to hydrate and nourish the skin and improve elasticity.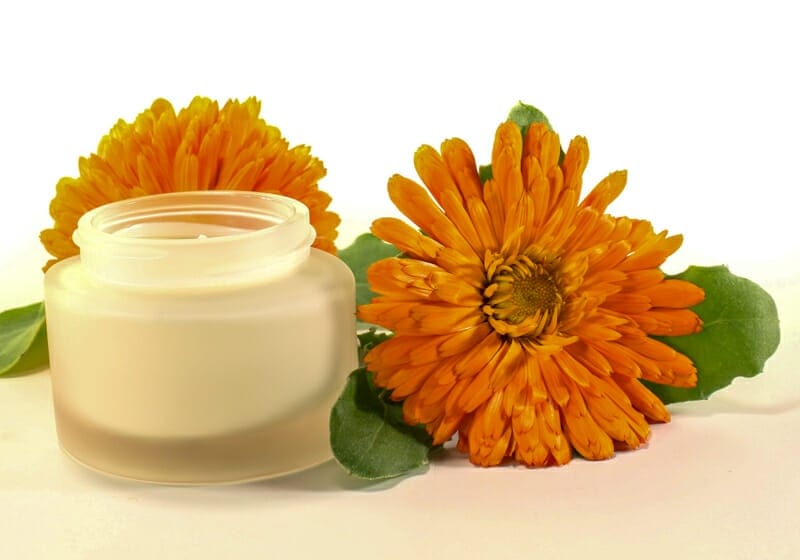 Why Use Salves
The ingredients in a salve serve many functions, which make the completed product very multi-purpose. You can use a basic salve for…
Dry skin
Diaper rash
Chapped lips
Sunburns
Eczema (my favorite use of all)
Cuts and scrapes (my second favorite use)
Of course, if you intend to use your salve for a specific purpose, you can choose oils and waxes accordingly and infuse herbs in the oil for a medicinal punch.
Making a Salve
True to its name, this salve truly is all-purpose. It is great for scrapes, bites, mild burns, cuticles, and cracked feet, as an after-exfoliating treatment, after-shave balm, as a wrinkle cream, and as a no-nonsense hand treatment.
The oils used in this recipe include lavender, tea tree, and peppermint. With its anti-inflammatory, antifungal, antimicrobial, and detoxifying benefits, lavender essential oil can help reduce redness, soothe and calm the skin, and rapidly heal minor cuts, scrapes, and rashes. Tea tree oil is a known antibacterial, antifungal, and anti-oxidant, and these actions will help reduce inflammation and enhance healing. Peppermint oil promotes wound healing and is also touted as a natural remedy for soothing bug bites.
An All-Purpose Salve Recipe
True to its name, this salve truly is all-purpose. It is great for scrapes, bites, mild burns, cuticles, and cracked feet, as an after-exfoliating treatment, after-shave balm, as a wrinkle cream, and as a no-nonsense hand treatment.
Print Recipe
Instructions
Create a double boiler by putting a pyrex measuring up in a deep saucepan with 3″ of water. On low heat, slowly heat the coconut oil, olive oil, and beeswax. Melt slowly and be careful not to splash water into the oils. Water getting into your salve may lead to mold growth later. Stir occasionally to keep the beeswax melting in.

When the coconut oil, olive oil, and beeswax have melted completely, add the vitamin E oil and stir gently.

Prepare your tin by adding lavender, tea tree, and peppermint essential oils to the bottom of the tin. Pour melted oils over the essential oils and stir gently to incorporate.

After filling the tin, cover it with a paper towel and let sit for at least 6 hours until solid. This allows any moisture to escape. Once completely chilled and solid, seal snugly with the lid.
Notes
The shelf life of this salve (and most others) is approximately 6-8 months.
Store in a dark, cool place for best results.
How to Make Vapor Rub with Essential Oils
If making herbal remedies is new to you, this is a great starter salve. This vapor rub goes together quickly and easily, so you can use it just a couple of hours after starting. Even faster if you put the finished product in the refrigerator to harden it up faster. Find the recipe here.
Lemon Balm Salve Recipe
Since it is an oily preparation, the skin does not easily absorb Lemon Balm Salve. It forms a thin, protective layer, making it a good remedy for treating superficial skin issues, such as chapped lips, diaper rashes, and hemorrhoids. Get the recipe at HerbaZest.
Wound Healing Salve Recipe
Everyone should have a recipe for a homemade wound healing salve and on hand, and this is the perfect healing salve to fit the bill. Get the recipe at Melissa K. Norris.
Drawing Salve Recipe
A drawing salve is named for its ability to draw things out of the skin. When toxins get stuck in the skin, the combination of ingredients in the drawing salve effectively draws those things out. It has been used as a traditional remedy for hundreds of years. The drawing salve works by pulling foreign substances, toxins, and unwanted particles that make their way deep into the skin to the skin's surface to eliminate them. Get the recipe at From Scratch Farmstead.
Acne Healing Salve Recipe
Acne scar salve is a moisturizing, rich formulation encouraging cell regeneration for skin irregularities due to past acne breakouts. Essential oils and carrier oils work together to assist the body with the repair naturally. Get the recipe at DIY Skin Care Business.
Buying High-Quality Herbal Salves
The nice thing about making a salve at home is that you can customize it how you wish. The process isn't super difficult, but it can be time-consuming and messy. I enjoy making them, but the cleanup of all the oily spoons, bowls, and containers sometimes makes me regret my decisions.
I can stand behind these salve makers based on my experience with their products.
Kimberly's Kupboard has a calendula salve that smells beautifully citrusy. It works well on skin irritations and rashes. You can see her Etsy store here.
Woodland Herbal has a multitude of salves available. My personal favorites are ViraPlus, Breathe Easy, and Dream Balm. They often have bulk buying sales, which is awesome. You can see their Etsy store here.
Gorgeous Soap has an all-purpose healing salve that treats bruises, skin infections, bites, rashes, irritations, swelling, cuts, and scrapes. It is antibacterial, antiseptic, antibiotic, and antimicrobial, contains Vitamins B, C, and K, and is a relaxant for muscle spasms. You can see their Etsy store here.