This hush puppies recipe uses the broccoli stems instead of the head. Sounds weird right? Aren't you suppose to throw the broccoli stem in the trash, or better yet the compost bin? No way! Broccoli stems are chock full of vitamins and nutrients. They have the same taste as broccoli heads, just a bit milder. These cheddar hush puppies made with broccoli stems are sure to delight.
Making Broccoli Hush Puppies
Ingredients
3 Eggs
1-1/2 c. Cornmeal
1 c. Broccoli Stems – Grated (approx. 6″ stem from 3 medium heads of broccoli)
1/2 c. Cheddar Cheese – Grated
1/4 c. Buttermilk
1/8 c. Onion – Chopped Fine or Grated
1/8 c. Parsley – Finely Chopped
3/4 tsp. Baking Powder
3/4 tsp. Salt
1/4 tsp. Sugar
1/8 tsp. Baking Soda
1/8 tsp. Cayenne Pepper
1/8 tsp Ground Black Pepper
Vegetable Oil (for frying)
Instructions
In a large bowl, whisk together cornmeal, baking powder, salt, sugar, baking soda, cayenne pepper and black pepper until combined. In a separate, medium bowl, whisk together eggs and buttermilk until evenly combined. Stir in broccoli stems, cheddar cheese, onion and parsley. Stir the wet ingredients into the dry ingredients until evenly mixed.
Heat 3″ of vegetable oil over medium heat in a high-sided frying pan or saucepan until the oil reaches 325°F. Batter should sizzle gently on contact. If it pops or burns quickly, the oil is too hot. Spoon rounded tablespoons of batter into the oil. Don't crowd or they will stick. Fry until golden brown (2-3 minutes). Remove with a slotted spoon and let drain on a paper-towel lined plate.
Need more broccoli stem recipes? Check these out:
It can be hard to tell when to harvest your broccoli. Here's a guide to broccoli harvest.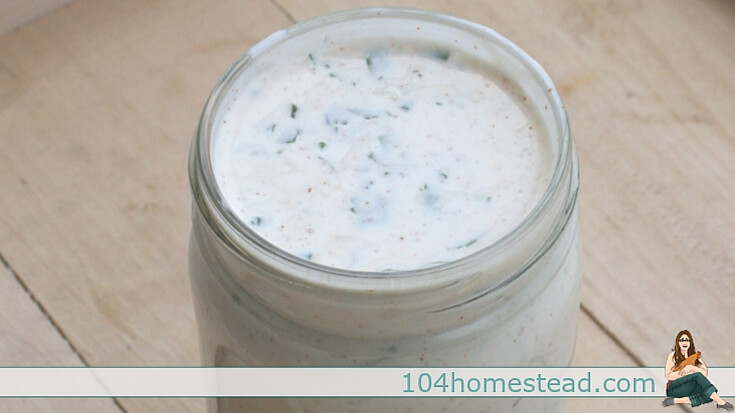 Making Homemade Ranch Dressing
Sometimes I like to top my hush puppies with sour cream, but other times it's ranch dressing for me. I use to buy the really pricey organic ranch dressing, but then I found out how easy it is. This recipe makes one serving.
Ingredients
4 tbsp. Buttermilk
2 tbsp. Mayonnaise
1/2 tsp. Apple Cider Vinegar (optional)
1/2 tsp. Garlic Powder
Finely chopped chives and/or parsley to taste.
Salt and pepper to taste.
Instructions
Whisk together buttermilk, mayonnaise, and vinegar. Season with garlic powder, salt, pepper, and fresh herbs to taste.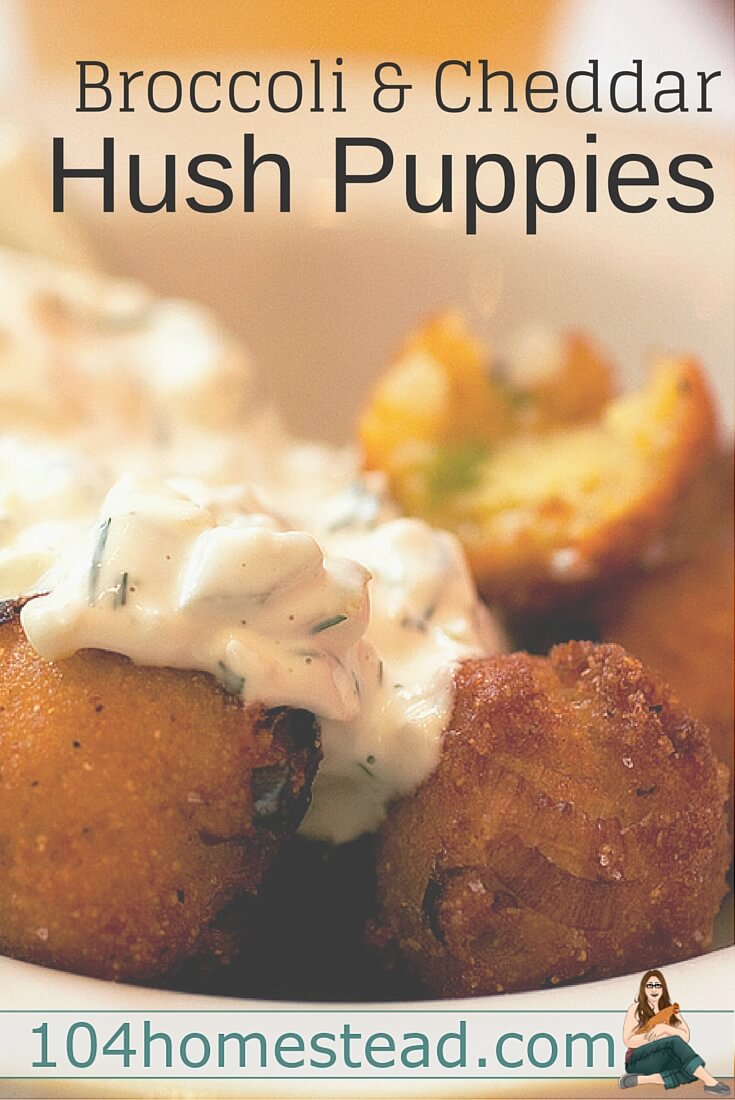 The following two tabs change content below.
I am a non-traditional homesteader. What is a non-traditional homesteader? I'd like to think we are the people who don't fit the mold. I am a busy mom on a small bit of property with not a lot of financial resources, but I am figuring out how to live the life I want. A homesteader's life.
Latest posts by Jessica Lane (see all)