Homemade Hush Puppies
Print this homemade hush puppy recipe and add it to your binder of real food recipes. See the step-by-step instructions here.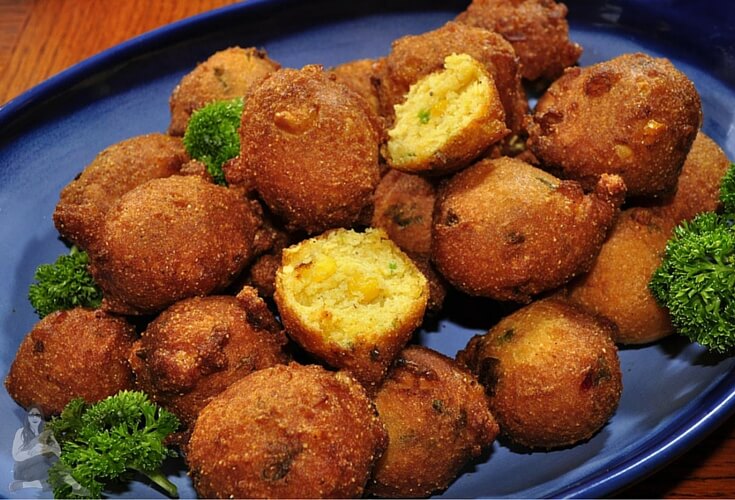 Homemade Hush Puppies
2016-02-16 16:55:38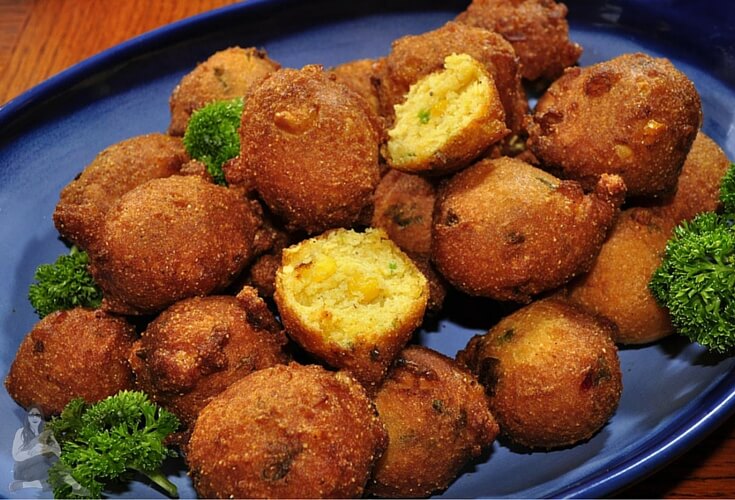 Nutrition Facts
Amount Per Serving
* Percent Daily Values are based on a 2,000 calorie diet. Your Daily Values may be higher or lower depending on your calorie needs.
Ingredients
3 Eggs
1-1/2 c. Cornmeal
1 c. Broccoli Stems - Grated (approx. 6" stem from 3 medium heads of broccoli)
1/2 c. Cheddar Cheese - Grated
1/4 c. Buttermilk
1/8 c. Onion - Chopped Fine or Grated
1/8 c. Parsley - Finely Chopped
3/4 tsp. Baking Powder
3/4 tsp. Salt
1/4 tsp. Sugar
1/8 tsp. Baking Soda
1/8 tsp. Cayenne Pepper
1/8 tsp Ground Black Pepper
Vegetable Oil (for frying)
Instructions
In a large bowl, whisk together cornmeal, baking powder, salt, sugar, baking soda, cayenne pepper and black pepper until combined.
In a separate, medium bowl, whisk together eggs and buttermilk until evenly combined. Stir in broccoli stems, cheddar cheese, onion and parsley.
Stir the wet ingredients into the dry ingredients until evenly mixed.
Heat 3" of vegetable oil over medium heat in a high-sided frying pan or saucepan until the oil reaches 325°F. Batter should sizzle gently on contact. If it pops or burns quickly, the oil is too hot.
Spoon rounded tablespoons of batter into the oil. Don't crowd or they will stick. Fry until golden brown (2-3 minutes).
Remove with a slotted spoon and let drain on a paper-towel lined plate.
The 104 Homestead https://104homestead.com/
Don't forget to yum this recipe! Yum

The following two tabs change content below.
I am a non-traditional homesteader. What is a non-traditional homesteader? I'd like to think we are the people who don't fit the mold. I am a busy mom on a small bit of property with not a lot of financial resources, but I am figuring out how to live the life I want. A homesteader's life.
Latest posts by Jessica Lane (see all)