You may have heard all sorts of talk about rotating wormers and wormers loosing effectiveness over time. You may also be concerned about withdrawal times and chemicals leaching into the goat's milk and/or meat. Wouldn't it be awesome if you didn't have to worry about that? A natural herbal wormer might be just what you're looking for.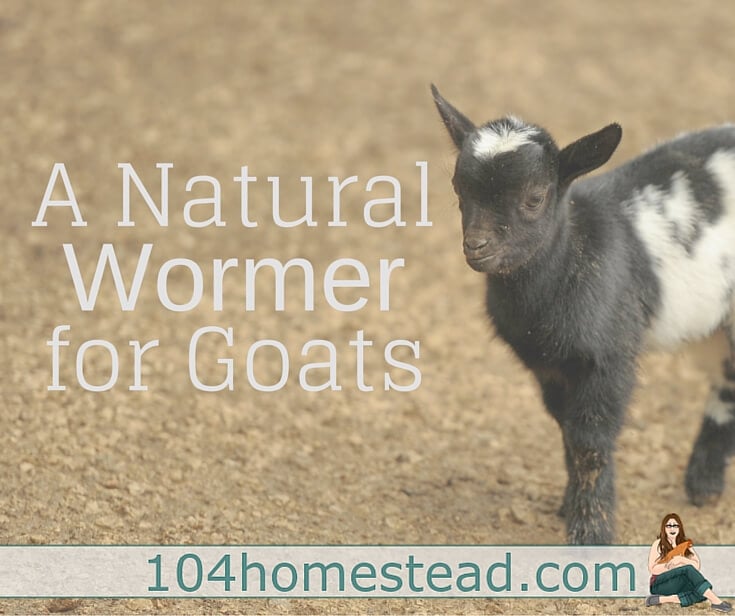 Signs of a High Worm Load
An easy way to spot a high worm load is to take a peek at your goat's gums and/or eyelids. Paleness is a sign of distress that is often attributed to worms. Other signs to looks out for include a dull or fluffed coat, listlessness, clumpy stools or diarrhea, low milk production, and lack of appetite.
Did you know that you can do a fecal float test at home? Get the directions here.
Why We Prefer Natural Remedies
This is just my opinion, but the way I see it, chemical wormers are essentially just poisons. You're poisoning the parasites and hopefully not poisoning your goat (and it's a finer line than you might think). You have to be especially careful when worming a sick goat because its resistance is already weakened. Chemical wormers have to be rotated regularly or the parasites will begin to build up a tolerance to the chemical. What a pain in the butt.
I also prefer a holistic and natural approach because we drink the milk from our does and the idea of chemical residue in my cereal really freaks me out. That is, after all, why I homestead; to avoid chemicals hiding in my food.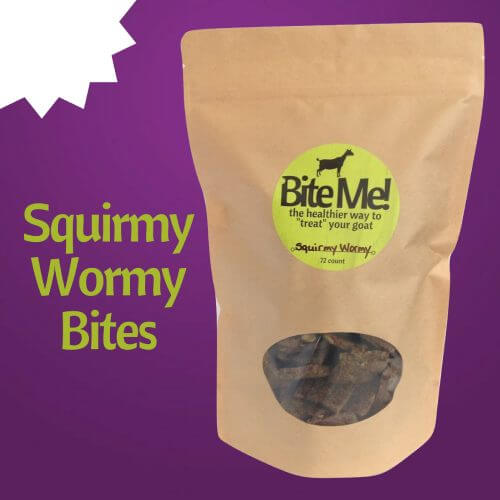 Our Natural Wormer Routine
Squirmy Wormy, an herb goat treat created by yours truly, is comprised of several traditional herbs used to discourage and/or kill pesky parasites from seeking residence in their host's digestive tract and to help the body destroy parasite eggs it comes in contact with. Because it does not build up in the system it needs to given regularly. That's okay with me.
As soon as they are on grains, our kids are fed Squirmy Wormy 5 days in a row (twice per day) and then once weekly. For my Nigerian Dwarf goats I give one treat every Wednesday (Wormer Wednesday so I can remember). We do the five days of Squirmy Wormy treats in a row (twice per day) when we add a new goat to the homestead, the days following a does delivery, and if the goat seems to be losing a bit of weight.
If you're interested in other herbal blends we use to supplement our herd holistically, be sure to check out…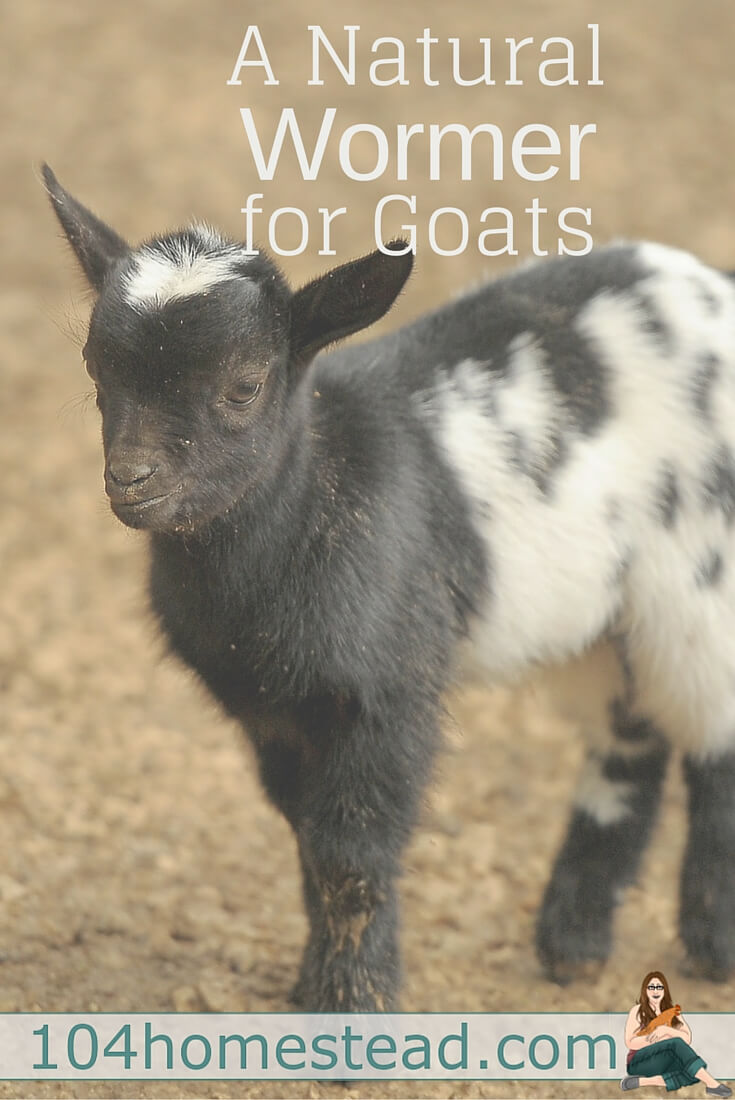 The following two tabs change content below.
I am a non-traditional homesteader. What is a non-traditional homesteader? I'd like to think we are the people who don't fit the mold. I am a busy mom on a small bit of property with not a lot of financial resources, but I am figuring out how to live the life I want. A homesteader's life.
Latest posts by Jessica Lane (see all)