Polytunnels: Extend Your Growing Season
Gardening in Maine is tough. Our season is definitely coming to an end, with only kale, gourds and some herbs hanging on. The sunflowers suffered a cold snap and have drooped. The zinnias are the only flowers still showing life. The autumn foliage here in the northeast is the most beautiful in the country, but that beauty does not carry on in the garden beds. That's why we use polytunnels.
The Difference Between Greenhouses & Polytunnels
Greenhouses, cold frames, and polytunnels offer we Mainers a bit more time in our growing season. Polytunnels are my favorite hands down. Greenhouses are large enough to walk into. Cold frames allow you to plant directly into the ground and can be taken down when not in use. Polytunnels give you the best of both. The difference between a greenhouse and a polytunnel is that a polytunnel is made from plastic and is portable or able to be disassembled when it's not needed.
Last year I used a polytunnel for an unorthodox purpose. I used one to give my chickens a warmer place to spend their winter days. They appreciated it and I eyed the tunnel wondering if I could hang baskets of salad greens out of the chickens' reach to take advantage of the noticeably warmer temperatures. Well, the chickens ate the greens, but I knew a polytunnel was my answer to extended season growing, just not with the chickens.
Buying a Polytunnel
Tracking down a pre-made polytunnel in the U.S. requires a bit of a search. If you live in the U.K., it seems like everyone is selling them. Here are some distributors I was able to find in the U.S.:
BloomingWay | FarmTek | Amazon
Making a Polytunnel
Making your own DIY polytunnel is certainly the more affordable option and it's really quite easy. All you need is a lightweight frame that can be moved or disassembled and some plastic wrap (which we have an abundance of here in Maine for blocking window and foundation drafts). Here are some great do-it-yourself guides: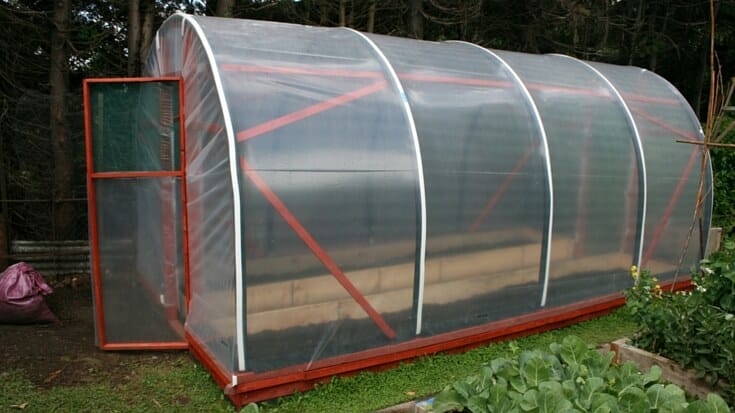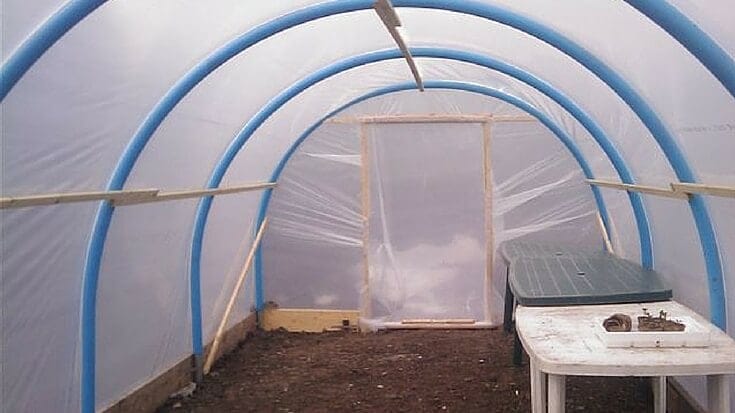 The video below illustrates a similar to the polytunnel to the one I made for the chickens last year and will use for the garden this year. To make it easy to disassemble for the off-season, omit the glue/pipe cement. I found pressure alone was enough to hold it through heavy snow.
Using your Polytunnel
Check out these great books about using polytunnels to extend your growing season:
So what are you waiting for? Go grow some veggies!