Raising Goats on the Homestead – Assessing Expenses
Let's be honest, while owning a small herd of goats can be lucrative, many people aren't raising goats to earn massive profit. In fact, most people who own and raise goats tend to choose them based on their personality or a natural affinity for the animal.
However, whether you own goats because caring for them is something you enjoy doing, or if you are hoping to take on a profitable venture on your land, taking stock of cost versus ultimate benefits and earnings is essential. When you conduct a proper cost analysis, you can ensure you are not spending too much on your goats, while also making the most of your time and money raising your herd.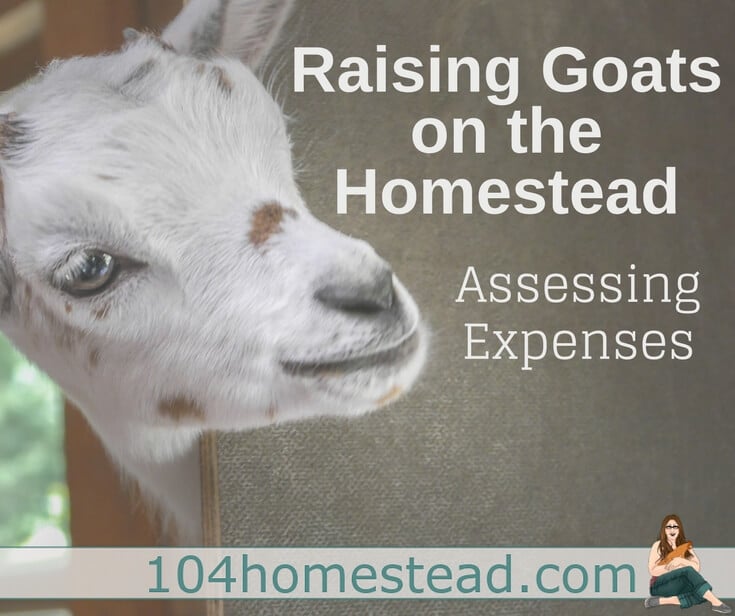 Once you have a baseline of what you are spending, and you can compare it against what you earn or your benefits from your goats, then you are able to make smart decisions when making purchases and other goat-related expenses. In short, you can make sure every decision ultimately benefits you and your homestead.
Setting Up a Space for Your Goats
During the set up process, it's important to plan what type of goat(s) you'd like. While there is no standard to deciding on breeds, you should keep your needs in mind. For example, when working with a small homestead, pygmy goats or nigerians may be intuitive choice whereas boer goats are great to raise on a farm for meat.
When you are considering raising a herd of goats on your land, whether you are thinking about just one or two goats in the backyard, or a small herd of forty or sixty goats out on the field, the first step in the process is to ensure you have the required space for the number of desired goats. You also must have the correct accommodations, and the startup capital to initially fund your venture before the profit begins to roll in.
Outdoor Space Requirements
A general rule of thumb to follow for required land or pasture is usually between ten and fifteen square feet for each adult goat. Of course, this number can vary depending on the size of the goat (the rule above is for average goat sizes), the type of land you own, whether you will be offering woods, pasture, or range land, as well as how much indoor space you will have for them.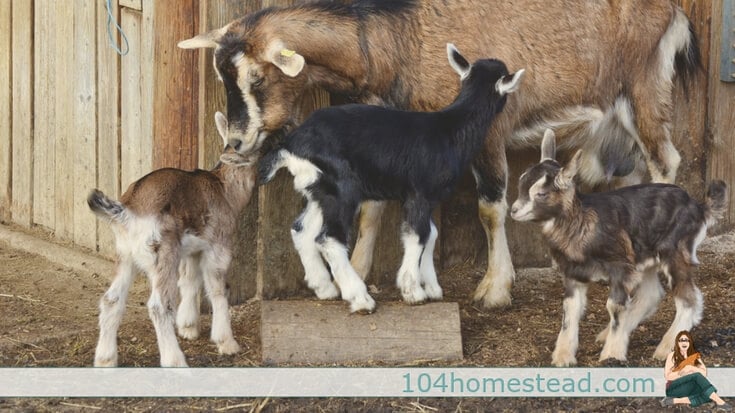 Indoor Space Requirements
The importance of offering some indoor housing is that it will benefit your goats by increasing production as well as keeping the goats healthy and free of all diseases. Doing this will directly impact your production in the long term. As such housing can vary widely from a barn set up with amenities to simply an indoor room where they can sleep, the pricing for it will also vary, and can be greatly adjusted to suit your specific financial needs.
Of course, buying initial land, housing, goats, feed, and more during the setup process will require some startup capital. In order to have that capital in the bank, you must first bring your overall spending down so you can make a concerted effort to save money to invest in your goats.
Operating Expenses Associated with Goats
At this point, you should know how many goats you want to purchase, where you will feed and house them, and be prepared to actually buy the goats. From the start, it's important to account for all maintenance expenses, as keeping track of these costs from the beginning will help you to reduce costs and earn more money in the long run.
These expenses can vary widely depending on things such as goat(s) becoming pregnant, your local resources and produce costs, and other personal maintenance costs. Below is a sample of what you might expect when maintaining operating costs for your goat.
Indoor Bedding: This should be changed about once a month, and costs about $10.
Food: Goats can eat 2 to 4 pounds of hay per day. It is ideal to purchase your hay in 40 pound bales, so you can limit your trips to the store. A bale of hay can cost anywhere from $3 to over $15 (depending on where you live, season, etc.).
Food Supplements: Improve your production and ensure healthy goats with goat pellets ($20). Pellets should last several months.
Veterinary Visits: Depending on the health of your goats, you should anticipate between $50 and $250 annual costs for a veterinarian for each goat.
Small Maintenance: These costs can vary, from hoof trimmers to deworming, so keep track of all of these costs in your personal ledger.
Costs of Labor
In addition to costs that come right out of your wallet, a goat is going to require some of your personal time as well. When recording your labor, you can record it in simple hours, or as a cost per hour based on what that time is worth to you. Conservative prices should start at around $5 per hour.
The following includes some average labor hours per week of a goat farm that is raising ten goats.
Milking the goats: 7 hours
Set up and clean up before and after work: 2.3 hours
Manure handling and changing the bedding for the goats: 1 hour
Feeding hay and grain to the goats: 1 hour
Miscellaneous tasks: 6 hours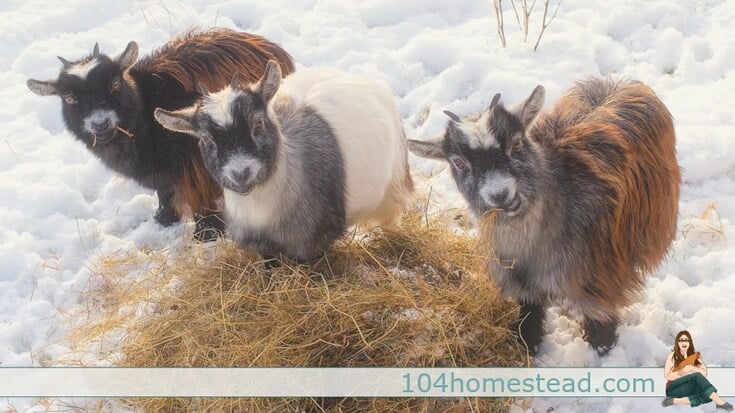 Balancing the Expenses
If you have goats, or you are interested in raising goats, the reality is that it's possible to generate income that can make the entire process affordable. In order to keep profits up, the revenue generated by the goats should be able to pay for many of the costs that go into goat farming.
First, you can benefit from the actual goats and their products. If you are breeding, you can sell baby goats as pets or for other farms. You can also earn money through showings, which can add value to your animals and their offspring by getting certification of quality traits in your herd.
While it is unlikely you will be able to sell milk commercially with a few goats, you definitely won't be buying your own milk, which is a benefit that adds to the usefulness of raising goats. In addition to milk, you can produce instead of purchasing products like cheese and yogurt, which you can also choose to sell in local farmers markets and produce farms.
The Benefits of Raising Goats
Raising goats is a very rewarding experience, but it doesn't have to break the bank. In fact, it can reward more than just your love for animals, but also put income into the bank, as long as you take the time to record and manage your expenses.