Seed saving is an amazing skill to learn. Not only do you save money and control the quality of your plants from year-to-year, it a rewarding step towards self-sufficiency.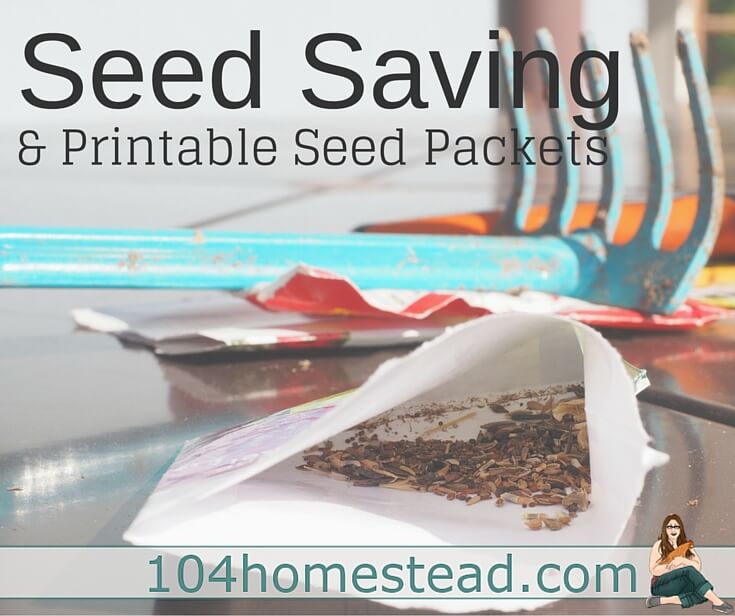 Seed saving (also known as "brown-bagging") is an amazing skill to learn. Not only do you save money and control the quality of your plants from year-to-year, it's a very rewarding step towards self-sufficiency. Imagine this: No dashing to the store to discover all of the "good tomato seeds" have been sold out for the season; No wondering if a particular variety will grow well in your area.
Do you grow garlic? You may already be practicing seed saving baby steps! When you grow your own garlic you select the best cloves for planting. You save them until the next planting season. The same general idea works for all open-pollinated non-hybrid plants. We have a new article called The Encyclopedia of Seed Saving that will talk you through the process of saving certain types of seeds. It is broken down into easy vegetable seeds, intermediate seed savers, and hard vegetable seeds, as well as herbs and flowers.
Learning to save just one or two types of seeds each season is a great way to build skills without becoming overwhelmed. Rome wasn't built in a day, and neither will your seed collection be.
Saving Flower Seeds
Flowers are a great way to start saving seeds. I use pantyhose on my sunflowers to keep the seeds from dropping and keep the birds from eating them. I saw this great trick for saving flowers that I might have to implement this year in my self-seeding annual beds.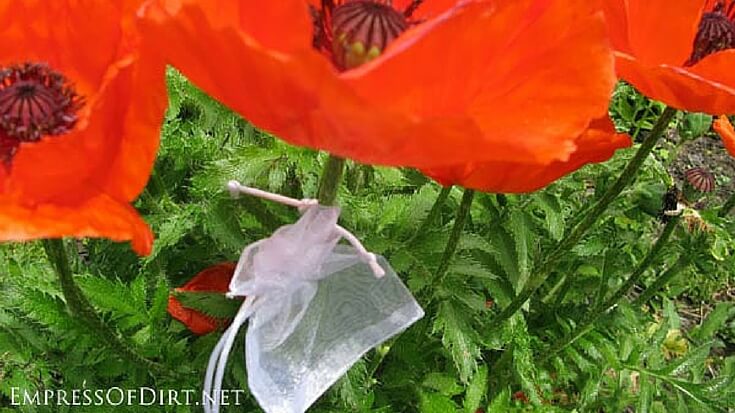 There are some flower seeds that are really easy to save. They provide an opportunity to practice the skill before tackling more advanced fruits, vegetables, and herbs. Here are some of my favorites:
Allium
Bachelor Buttons/Cornflower
Columbine
Cleome
Four o'Clock
Marigold
Morning Glory
Nasturtium
Poppy
These are true "brown bag" seed savers. Wait until the flowers have begun to die back and clip the heads into a paper bag. Once the flower heads have dried, give the bag a shake and you will see the seeds separate from the dried plant matter.
How long do seeds stay good for?
Annual flower seeds generally stay good for one to three years, with perennials lasting for two to four years. Most vegetable and fruit seeds last two or three years, but proper conditions can extend that period. A good way to extend the life of your seeds is to store the packets in a mason jar with some rice sprinkled in the bottom. If you are unsure whether your seeds are viable or not, you can try this simple germination test.
Free Printable Seed Packets
Sure, you can store your seeds in an envelope, a folded up piece of paper, or even in a pill bottle, but I like to have my own personal packets. I use these packets not only to save seeds for personal use but also for sharing seeds with friends and family.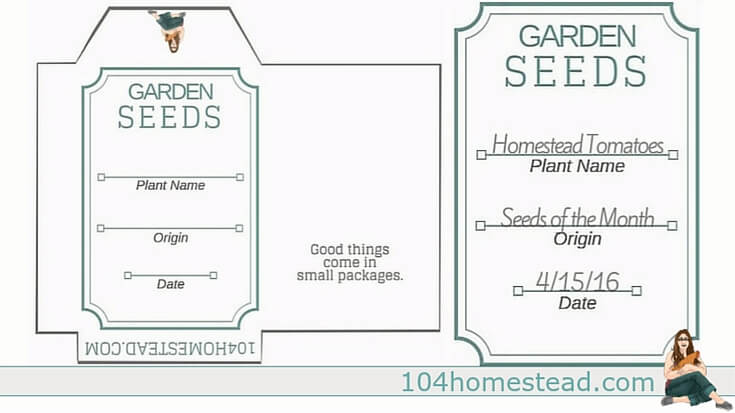 To print your seed packets, just click here. After printing, just cut along the outline, fold the edges, and glue or tape the edges in place to seal. The additional space on the back is good for writing special instructions such as soak seeds before planting or biennial plant.
Happiness saved is the seed; happiness shared is the flower. -John Harrigan
Keep Your Seeds Safe!
Sometimes disaster strikes your seed collection when you least expect it. Only a few days ago, my older son and I sorted out our seed collection by variety. Just yesterday I doled out extra seeds I had to those I knew could use them. When I went to bed, I had a well-organized stash of over 100 seed packets, all ready to go for the spring. I wouldn't have to buy a thing.
But as I said, sometimes disaster strikes. Maybe you had an earthquake or tornado that destroyed all your packets. Or maybe you have a toddler…
I woke this morning to my toddler son standing on a kitchen chair, finishing off the very last packet. He stood there with seeds scattered all around. I was angry. I was heartbroken. Some of these treasured seeds came from dear friends and family. Some were seeds that I had saved from last year's garden. Needless to say, most could not be replaced with a trip to the garden center.
All Hope May Not Be Lost
The first thing to do is stop crying. You don't want to germinate the seeds with your tears. Sweep up your seeds and dump the dustpan onto a white surface. I used a large sheet of poster board. Separate out the torn packets from the loose seeds.
If you are lucky, a few seeds may be trapped in the corners of the paper packets. You can use these to identify what should have been in there. I started with the kale because I knew they were round and black and that description fit with the few seeds in the corner of one of the packets. I went through all the loose seeds and collected all that looked the same. Now, I have no idea what type of kale I'm putting in the new packet that I printed out (you can get yours above), but at least I know which vegetable it is.
Don't Get Discouraged
I'll be honest, this is not a fun chore. It's long and tiring, and you'll find yourself constantly second-guessing which seed is which. The good news is that you should be able to tell while it's a seedling if it's wrong. You may even be able to identify the variety before it goes into the ground. For example, the colors of Swiss Chard will start to show while it's still very young. One way or another, your seeds should still stand a chance to provide for your family. Maybe you can even use this disaster as a learning opportunity for your kids, identifying the mystery plants in the spring.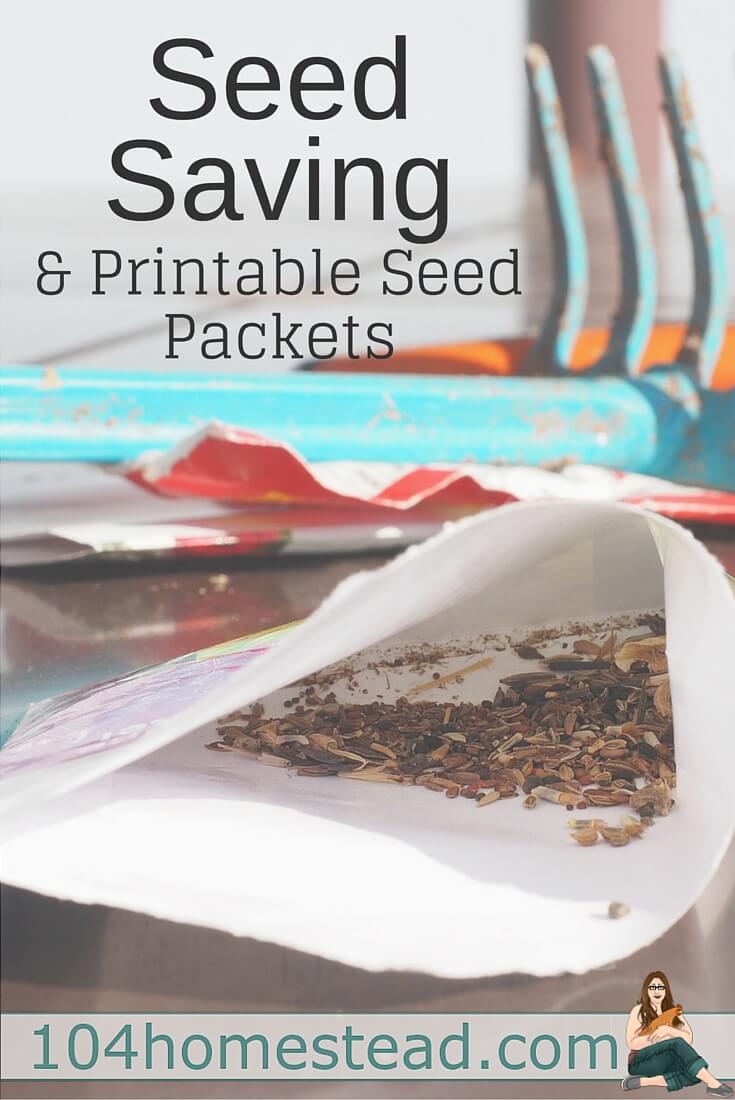 The following two tabs change content below.
I am a non-traditional homesteader. What is a non-traditional homesteader? I'd like to think we are the people who don't fit the mold. I am a busy mom on a small bit of property with not a lot of financial resources, but I am figuring out how to live the life I want. A homesteader's life.
Latest posts by Jessica Lane (see all)