Should You Pee On Your Compost? Urine in the Garden: Beneficial or Not
Pee is good, right? It contains potassium, calcium, magnesium, phosphate, and some B vitamins. But, should you use urine in your garden?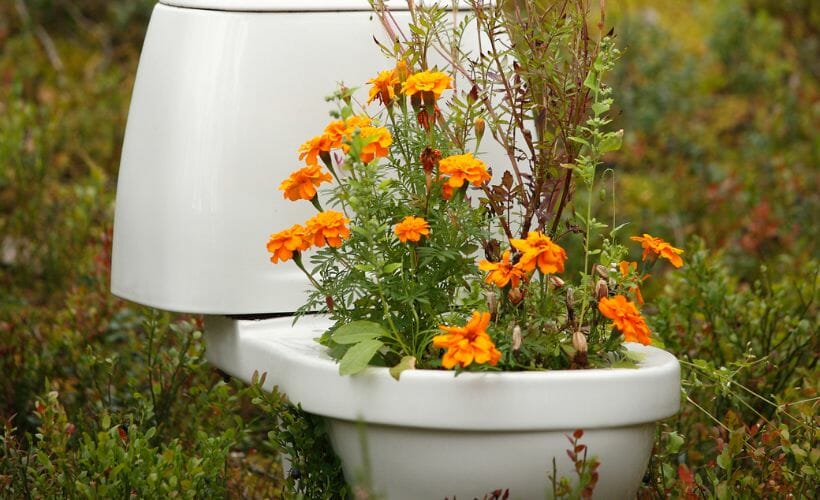 My family puts up with some very odd requests from me, but this one takes the cake. I'll be honest, my boys were happy to oblige. They are not often granted permission to pee outdoors since we live in a fairly populated area. The daughter was a harder sell. I don't think I've won her over yet. It's okay though because every drop helps.
Why do I want them to pee in the compost?
According to an article by National Geographic, scientists believe they can turn human urine into liquid gold for gardens. It's rich in nitrogen and it's, of course, free. As someone who is both thrifty and chemical-conscientious, peeing in the compost seems like a winner to me. As a pregnant woman, I am happy to make contributions to the garden 20+ times a day. What is amazing is that researchers calculate that each individual produces enough urine to fertilize enough vegetable plants for one person. How cool is that?!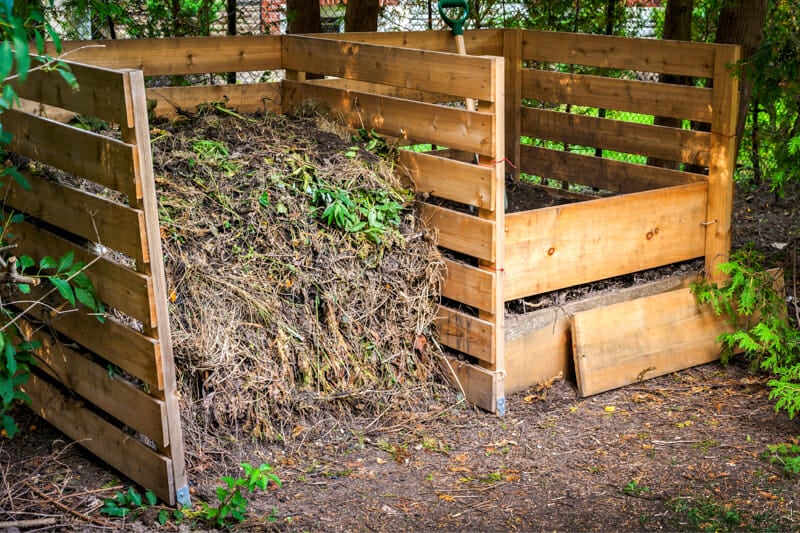 The Effects of Urine on Compost & Gardens
In addition to the obvious nitrogen, human urine also contains phosphorus and potassium, which are essential for plant health. If you include wood ash in your compost, you've replicated most commercial fertilizers without the harmful chemicals. A study done with beets showed that beets fertilized with straight urine were 10% larger than unfertilized beets, and beets fertilized with urine and wood ash were 27% larger. A blind taste test was performed (after a good cleaning) and the beets were described as very flavorful.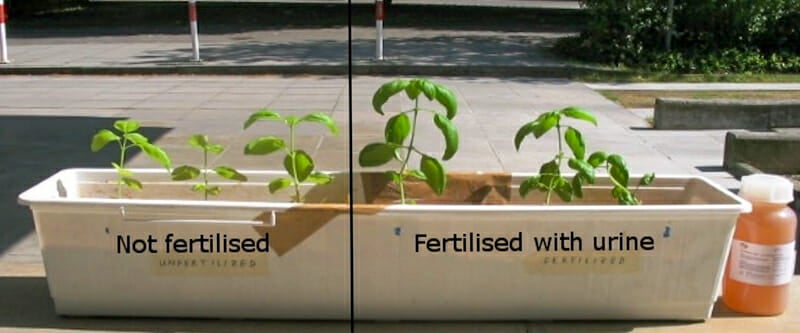 When added to the compost bin, undiluted human urine reduces the time it takes for carbons to break down and increases the nutrient values in the completed compost. To add pee right to your garden, instead of to your compost bin, be sure to dilute to a 10:1 ratio. Urine can be collected in mason jars, or if you are coordinated (or male) you can pee straight into the compost heap. It makes an amazing organic amendment for healthy soil that can help you repair damaged soil.
Where do composting toilets come into play?
There are a few great things about having a composting toilet. Firstly, they save you a huge amount of water every year and they're much better for the environment. The other great benefit is that after a few weeks or months you get a rich top-soil-like humus product that you can use in a variety of different ways.
We don't have a composting toilet as our primary bathroom option, but during the Well Fiasco of 2020, I converted our attached privy into a composting toilet. For seven months, it WAS our only bathroom option. I kept it after our well was restored and it's a great option for when we're working outside and don't want to track through the house. It's also handy during power outages that last more than a few hours.
When you're working with compost from a composting toilet it's recommended that you use disposable gloves and wear a dust mask. Even though the waste in the composting toilet has been going through aerobic respiration and any nasties will have been killed off, it's a good idea to err on the side of caution as you're still going to be handling bacteria, actinobacteria, fungi, and molds.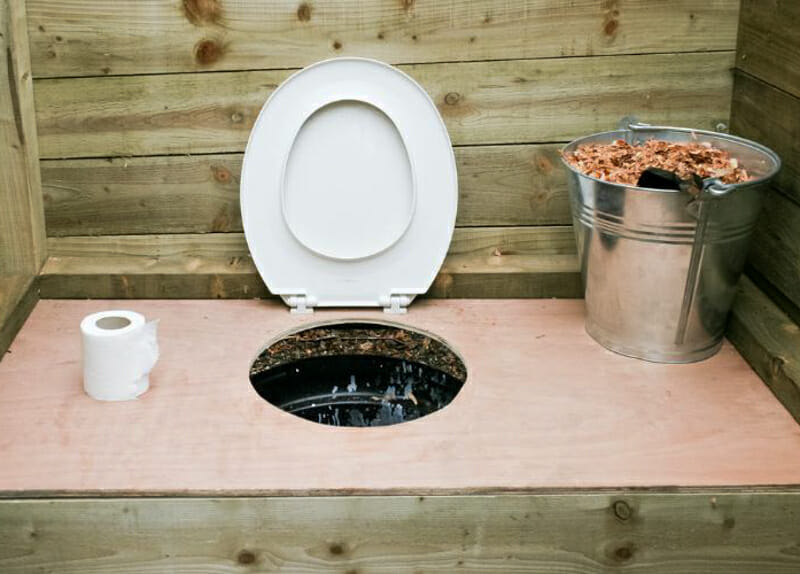 Below are some ways you can utilize the human waste from your composting toilet.
Add it to an established compost pile
Many people like to add the waste from their composting toilets to an already-established compost pile to continue the composting process with some additional organic waste like leaves, lawn clippings, and food scraps. If this is the case, when the compost has broken down sufficiently and looks like topsoil, you can use it on your plants.
Use it around fruit trees
Spreading compost from a composting toilet around the base of your fruit trees is a great way to get additional nutrients into the surrounding soil.
Spread it on your lawn
Spreading well-broken-down compost on your lawn and then watering it will have your lawn looking green and full in no time.
Know Your Pee: Is your urine safe?
Although sterile, urine can pose some minor risks, so it's essential to know where your pee is coming from. Certain medications can be found in trace amounts in the urine. Most researchers agree that the effects are so minimal as to be inconsequential, but I'd err on the side of caution and collect pee from those you know and love.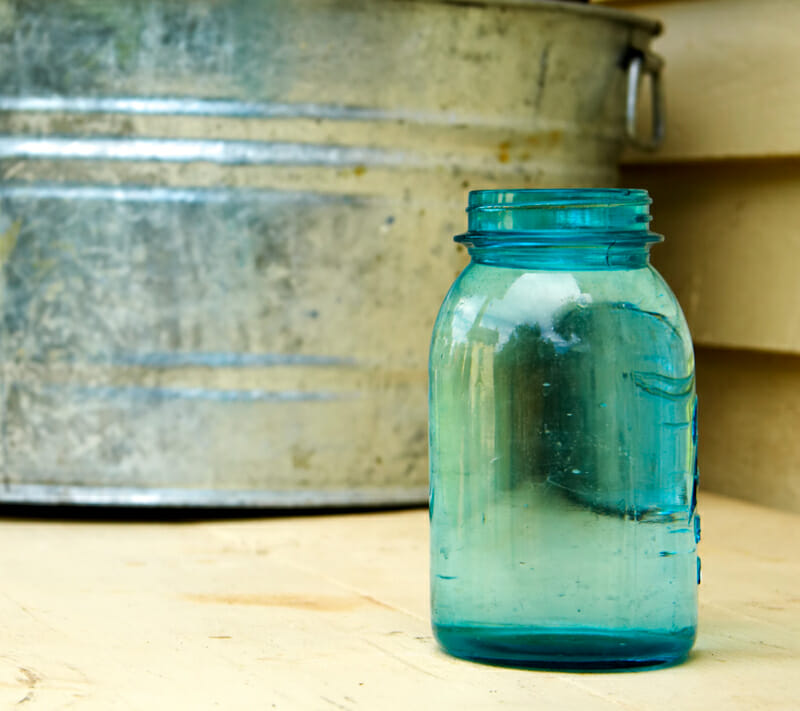 Is male or female urine better for plants?
According to studies by the Journal of Agriculture and Food Chemicals, there were no significant differences in male and female urine when it came to utilizing urine as a fertilizer.
Poop Versus Pee as a Fertilizer
Urine Separation: Closing the Nutrient Cycle, an exhaustive Swedish study on using urine as a fertilizer, compares the pros and cons of using human manure and urine to help grow crops. According to the study, urine contains many of the chemical elements plants need, but human solid waste has the majority of the organic material such as carbon, fiber, and beneficial microorganisms.
At this time, human manure is much more likely to become fertilizer in the United States. Despite current regulations from the Environmental Protection Agency (EPA), almost 50% of human biosolids return to farmland.
Some Bathroom Reading Material (I couldn't help myself)
If you're interested in learning about using urine in your garden, here is some great reading for you.
Liquid Gold: The Lore and Logic of Using Urine to Grow Plants by Carol Steinfeld
Urban Homesteading: Heirloom Skills for Sustainable Living by Rachel Kaplan and Ruby Blume
The Urban Food Revolution: Changing the Way We Feed Cities by Peter Ladner
Teaming with Nutrients: The Organic Gardener's Guide to Optimizing Plant Nutrition by Jeff Lowenfels
The Resilient Farm and Homestead: An Innovative Permaculture and Whole Systems Design Approach by Ben Falk
Join the peecycling revolution and add urine to your compost bin. Learn what other things you can and cannot compost on your homestead. Your vegetable gardens will thank you for it.