Broody Hens vs. Incubators
I have wanted to hatch out chicks under one of my hens for a while. Lacking a rooster, that is no easy feat. I was planning on purchasing some fertile eggs to be shipped, but with temperatures as they were and with this being our first rodeo (for the hen and myself), I decided to get some eggs from the local health food store that I presumed to be fertile. The "Egg Lady" wasn't able to deliver yesterday since the roads were bad so I went in this morning with high hopes that she had stopped by. My favorite Health Food Store worker had graciously set some aside for me before putting the rest in the fridge. I marched home full of excitement.
I cracked open an egg when I got home and BULLS-EYE! (literally). The egg had the bulls-eye mark indicating that it was in fact fertile.
I carefully numbered the eggs so I could keep track of the progress and headed out to the coop. With very little pecking on my broody's part I was able to commandeer the six golf balls and three stolen eggs from her and replace them with the fertile eggs.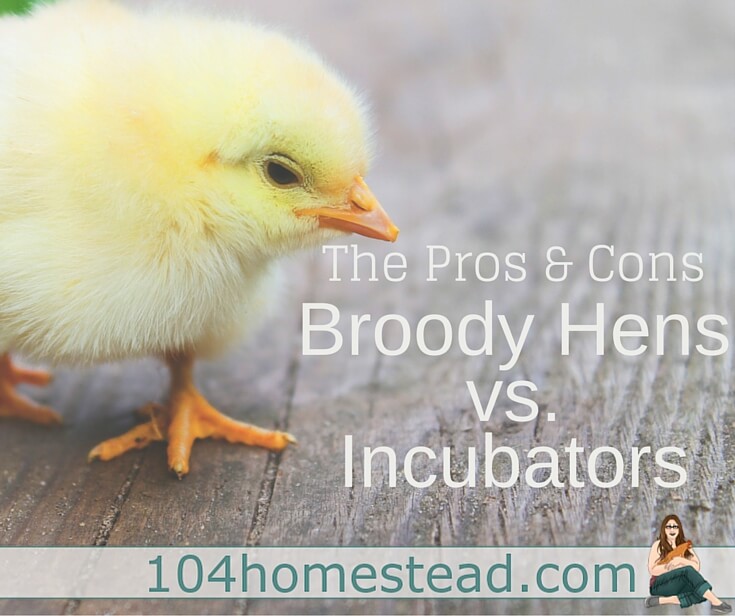 When it comes to bringing chicks into the world, there are two methods to choose from. You can use an incubator or you can use a broody hen. Today we're going to discuss the pros and cons of each.
Hatching With an Incubator
Incubation Pros & Cons
Hatch larger quantities
Hatch on your schedule
Must monitor heat and humidity levels
Requires electricity
May leave unfulfilled broody on your hands
Losses due to human error, power outages and faulty equipment
Brooding Pros & Cons
Must create a "brooder" to house chicks
Provide food, water and heat at all times
Must manage exposure to cocci
May have losses due to brooder illness, human error or power outages.
Hatching With a Broody Hen
Incubation Pros & Cons
Hatch smaller quantities
Hatches must be scheduled on broody's timeline
Hen controls heat and humidity as well as turning of eggs
Satisfies a hen that wants to brood
Losses due to homicidal hen or a hen that loses interest in brooding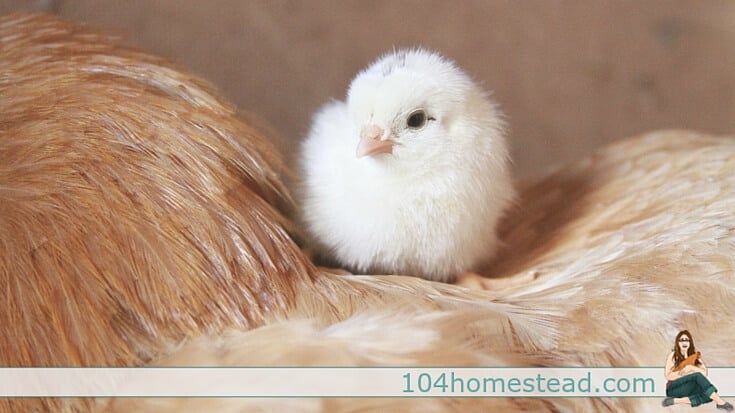 Brooding Pros & Cons
Hen teaches chicks natural skills

Hen keeps them warm and safe

Must provide adapted feeders and waterers and change feed for entire flock

May have losses due to predators and fellow flock members.
As you can see, there are pros and cons for each. I was won over by broody incubation if only because it is less care on my part. The few cons didn't seem that bad to me. In fact, feeding my entire flock Grower Feed for the winter months while the chicks are smaller seemed beneficial for the whole flock seeing as it has a higher protein content.
Can You Make a Hen Go Broody?
In regards to the old adage of you can't make a hen go broody, I would like to interject my own thoughts on the topic. Do I think you can go out and make any old chicken go broody? No. You can have a stack of 100 dummy eggs out there and that bird will not sit.
I think this question is being asked wrong. I think people view broody as the state in which the bird is sitting in the nest and refusing to leave. I see broody as an instinct that is there, but may not yet be acted upon. I have a Silkie/Ameraucana that I deem broody all the time, year-round. She only sits on the nest for day and acting cranky every two or three months, but the desire is always there. Whether she is acting broody or not, I can get that chicken to sit on eggs whenever my heart desires. Two days of 5 or 6 dummy eggs in a nest and she'll be on them and trying to hatch them. She would be my broody now except my Australorp mix beat her to the nest.
I don't think you can trigger the broody instinct. She has it or she doesn't, regardless of her behavior. If you set the scene (a dark out-of-the-way box, eggs located in the nest, food and water nearby) a hen with broody instincts will sit on those eggs.
Additional Resources
Hatching and Brooding Your Own Chicks by Gail Damerow
Chick Days by Jenna Woginrich and Mars Vilaubi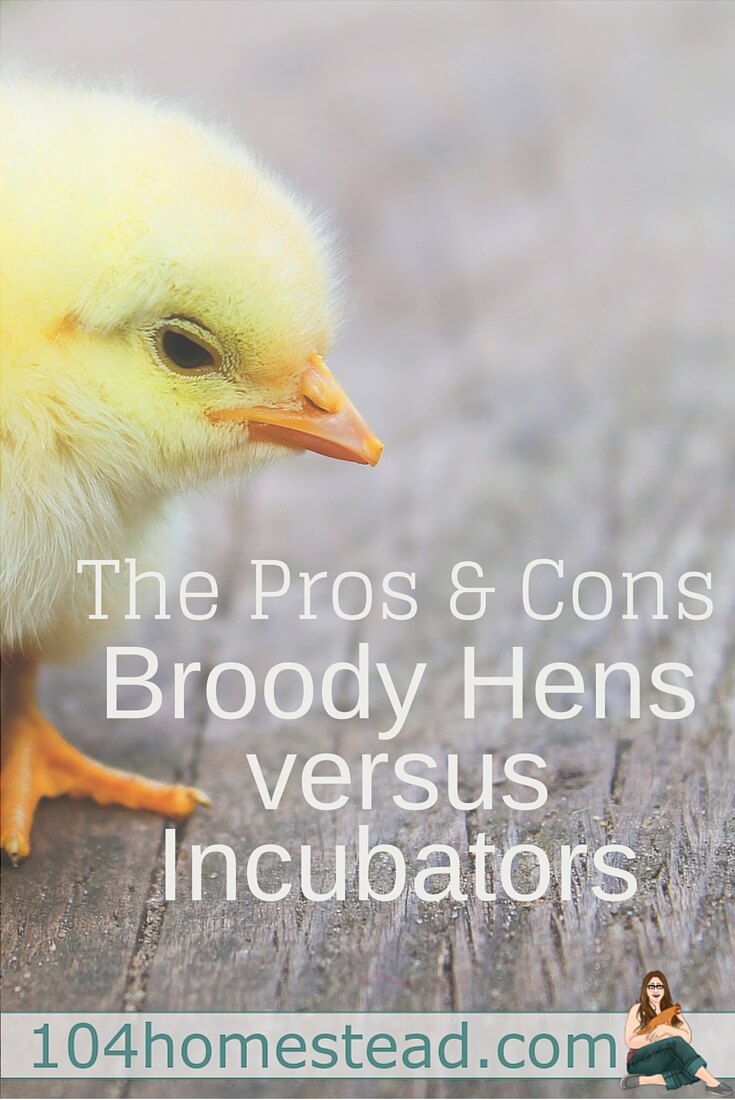 The following two tabs change content below.
I am a non-traditional homesteader. What is a non-traditional homesteader? I'd like to think we are the people who don't fit the mold. I am a busy mom on a small bit of property with not a lot of financial resources, but I am figuring out how to live the life I want. A homesteader's life.
Latest posts by Jessica Lane (see all)