Making Natural Shampoo for Your Dog
My girl, Maddie, is getting up there in years. In fact, she's been in my life longer than my husband and children. With age comes a funky smell and sensitive skin. I have finally perfected making a natural shampoo for her and I wanted to share it with you.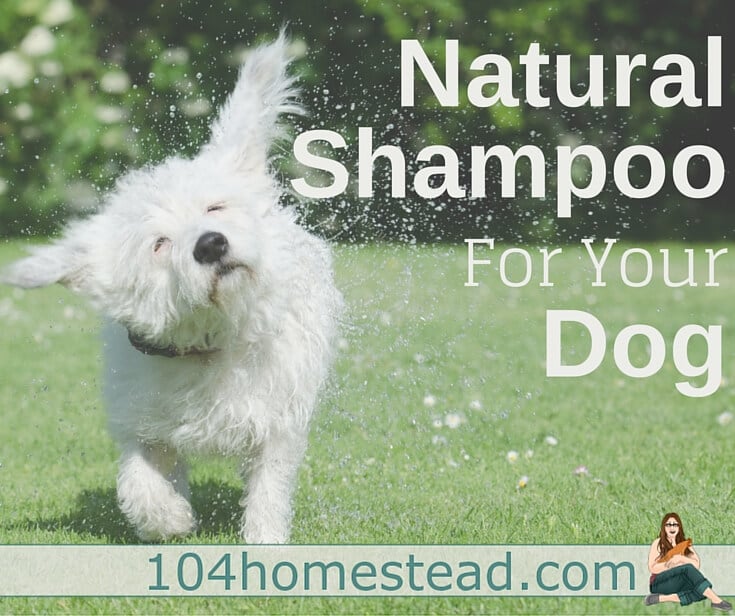 Making Your Dog Shampoo
1 c. Oatmeal – Ground (not instant!!!)
1 c. Baking Soda
1 tsp. Dr. Bronners
1 tsp. Coconut Oil
3 1/2 – 4 c. Warm Water
Grind your oatmeal to the consistency of coffee grounds until you have 1 cup. I used my old coffee grinder to grind mine. Mix the oatmeal and baking soda and then use a funnel to pour it into a bottle (I used a glass milk bottle from our local farm). Add the essential oils, coconut oil and Dr. Bronners and sort of swish them so they mix together a bit. Add the warm water and gently tilt the closed container back and forth until the ingredients are mixed. Don't shake or you will have bubbles all over the place.
Using Your Natural Dog Shampoo
To use, massage into your dog's skin for a few minutes and then rinse thoroughly. The Dr. Bronners will clean the fur, the coconut oil rehydrates the skin, the baking soda eliminates funky odors and the essential oils add a pleasant scent and repels fleas. It's everything you need in one bottle.
Store your natural dog shampoo in the fridge and bring to room temperature before bath time. Swishing to reincorporate the ingredients.
NOTE This is not thick like a traditional shampoo. It is a thinner "rinse" style shampoo. Also, use caution when using on dogs with long hair. If you have trouble rinsing out the oatmeal, wait for your pup to dry and then brush out any excess oatmeal.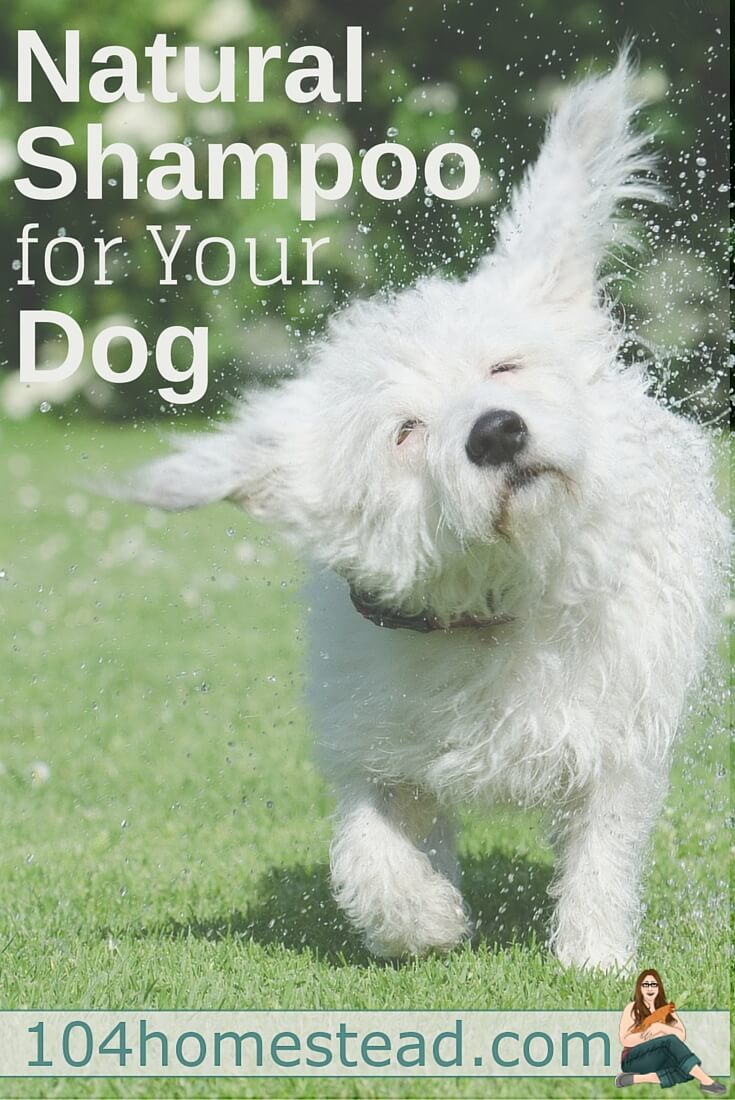 The following two tabs change content below.
I am a non-traditional homesteader. What is a non-traditional homesteader? I'd like to think we are the people who don't fit the mold. I am a busy mom on a small bit of property with not a lot of financial resources, but I am figuring out how to live the life I want. A homesteader's life.
Latest posts by Jessica Lane (see all)