How To Prepare Your Garden For Winter: An 8-Step Guide
If you'd like to grow, harvest, and store all of your own vegetables, check out this step-by-step guide to prepare your garden for winter.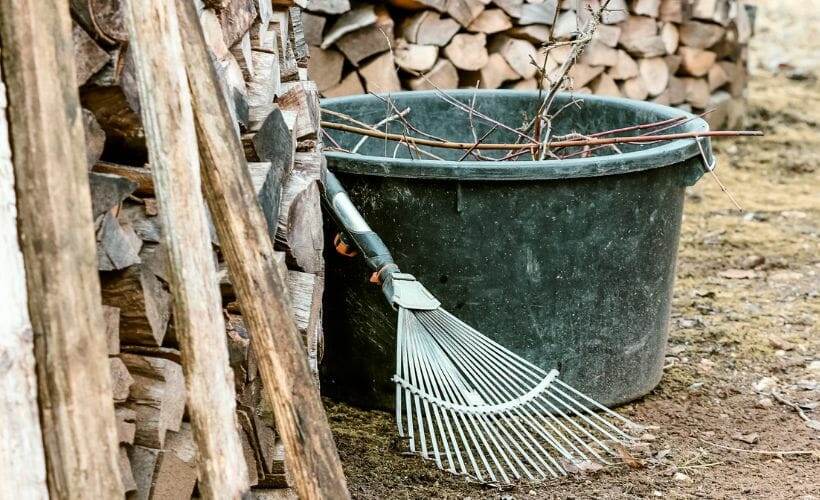 Here is a handy checklist of everything you should be doing to prepare your vegetable gardens for next year. The more you do in the dead of autumn, before hard frost, the less you need to do during the busy spring months. These tips will help you have an amazing vegetable garden in the spring.
Time to get started on the to-do list!
The Fall Vegetable Garden Checklist
√ Make Leaf Mold
Rake up those autumn leaves to make leaf mold and cover beds with last year's leaf mold. That will help protect your perennials even better than straw.
√ Remove Spent Companion Annuals
If you plant annual flowers as part of your vegetable garden's companion planting, be sure to remove the spent annuals and compost them. You may be able to heavily mulch your annuals or bring them indoors to overwinter them.
√ Test Your Soil
Run a soil test on your beds and amend as necessary. Some amendments take a while to incorporate into the soil, and some may need to be applied again in the spring for the best results. This needs to be done before the ground freezes, obviously.
√ Apply Your Autumn Manure
If you are working with "hot" manure (such as chicken manure), you may want to add it in the fall so it has a chance to "cool" before spring planting.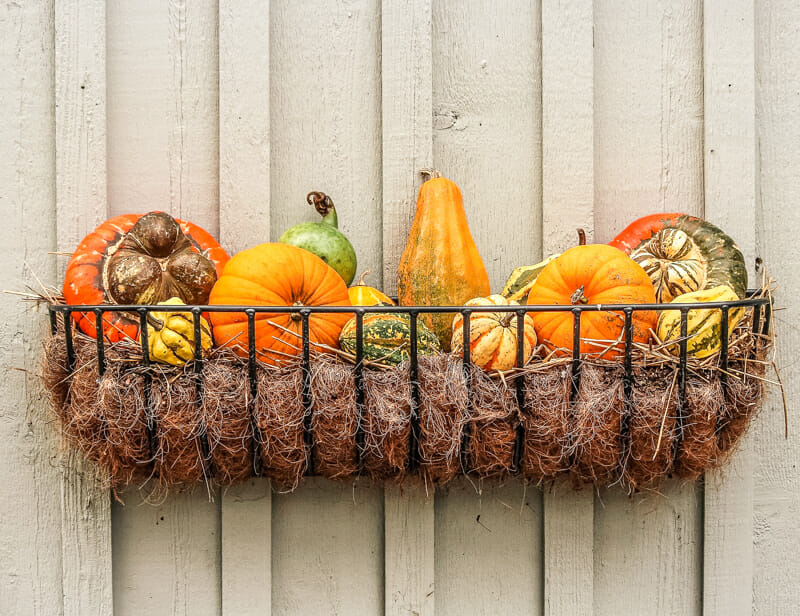 √ Make Structural Repairs
If critters in the garden were a problem this year, you may want to fix the fence or build a new fence before the end of the season. Spring is a busy time of year to fit in a large project. I love this idea I found on Grit and will probably try it to keep chickens out next year.
√ Save Seeds
Collect the seeds of your heirloom plants if you haven't done so already. I have a Seed Saving Encyclopedia for all your seed-saving needs.
√ Turn Your Compost
Unless your chickens can access your compost, give your compost pile a good turning before it freezes solid.
√ Keep Great Records
Create a garden journal or check out The Gardening Notebook by Schneider Peeps, which is chock full of great gardening tips and tricks and offers places for garden planning and notes. By knowing what worked this year (and what didn't), you can replicate the good things next year.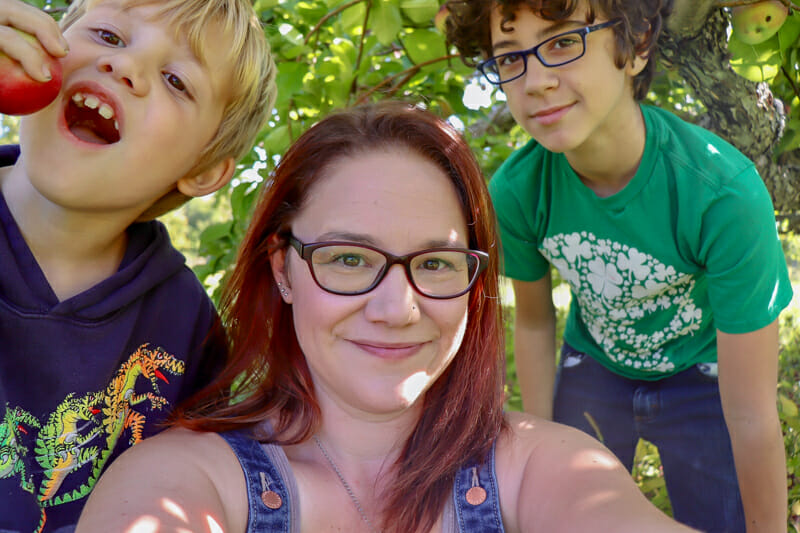 Keep These Things in Mind
Burn infected foliage
If you have disease or pests on a particular plant, do not compost it. Microbes, insect larvae, and diseases could be transferred to your compost bin. Powdery mildew is one of those things that you want to burn. Do not compost infected foliage.
Mark your fall crops
If you planted a fall bulb crop (such as garlic), make sure to mark its location. You might remember where you put it in the fall, but a long winter means you often forget. Nothing is more discouraging than digging up your garlic when planting your tomatoes in the spring. Trust me, I know this from personal experience. 
What vegetables can I over winter?
Depending on your gardening zone, the following vegetables can be overwintered in the garden with leaf mulch or a polytunnel.
Plants that do best with straw or leaf mold mulching:
Carrots
Beets
Turnips
Garlic
Potatoes
Onions
Leeks
Plants that do best with a polytunnel or garden fleece:
Cabbage
Kale
Broccoli
Spinach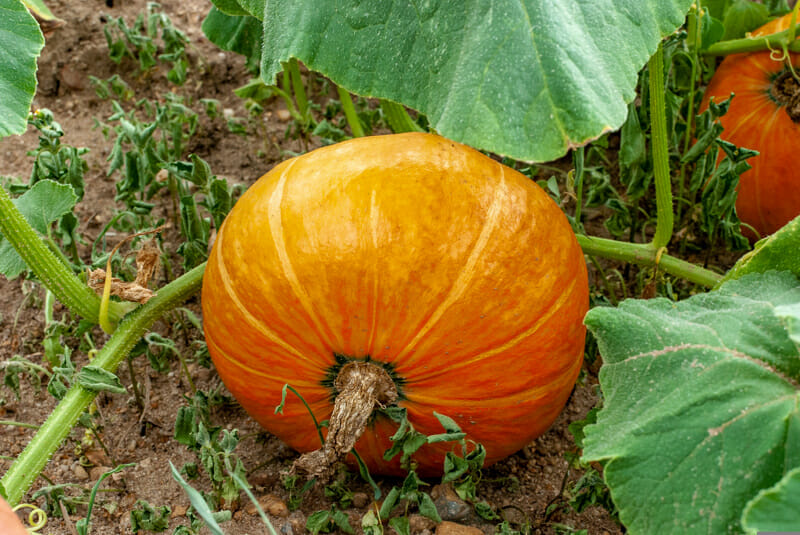 Get a head start on spring
With all your autumn preparation complete before winter, you'll be ready to go in spring. In most growing zones, the garden season can start in late March or early April. 
As eager as you may be to get your hands in the dirt, be sure the garden isn't a soggy mess from winter or spring moisture before entering. You don't want to compact your soil. You'll also want to wait for a couple of days above 50°F so the overwintered beneficial insects have a chance to wake up.
Some spring activities you can enjoy while you wait for planting season include pruning and dividing perennials, raking back leaf mold and mulches, early weed and debris removal, a second soil test to see if your amendments worked (or a first test if you didn't do one in the fall), and general soil repair. Don't forget you can also begin getting your hands dirty in the greenhouse!
If you've found value in this blog post and enjoyed reading it, why not share it with your Pinterest community? Pin the image below and spread the love!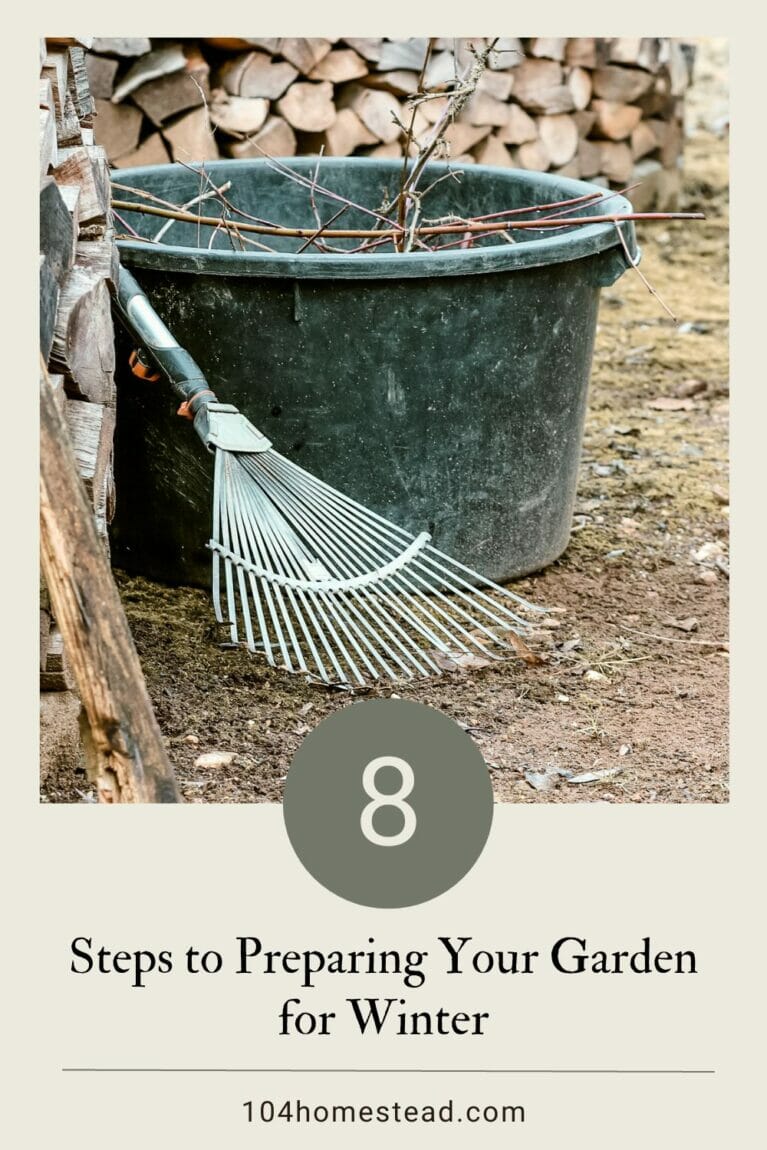 By following this step-by-step guide and completing the fall vegetable garden checklist, you can ensure that your garden is well-prepared for winter and set up for success in the spring. From making leaf mold to testing your soil, saving seeds, and making necessary repairs, these tasks will save you time and effort in the busy spring months, allowing you to enjoy a bountiful and thriving vegetable garden next year.
What tips do you have for preparing your garden for winter? Are there any things you've learned that make your spring a little easier?