Garden Vegetables to Grow in the Shade
I personally think that spring planning is the only way to survive winter months. I sketch and make lists, research and sketch some more. I even go as far as making outlines that point to companion plantings. You don't have to go that far, but I actually enjoy it.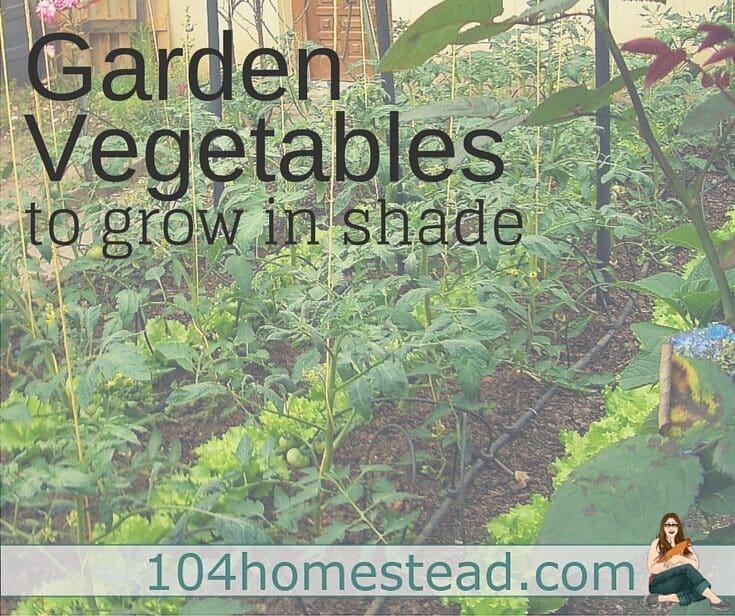 I had mentioned before that I want to utilize our side yard for more plantings. It is just a lawn that no one uses, but it was sort of like pulling off a band-aid to actually make the commitment to pull up the grass. I also mentioned making a sun map to chart roughly how much sun each area of your property gets. Being impatient, this spring I am guesstimating where shade areas will be. To play it safe I am putting partial shade tolerant plants in the questionable areas. You won't the number garden vegetables to grow that you can put in the shade!
Shade-Tolerant Vegetables
There are a surprising number of vegetables and edibles that will grow in shade. This isn't an all-inclusive list, but it provides some options to get you started.
Arugula
Asian Greens
Beans
Beets
Blackberries
Broccoli
Brussels Sprouts
Cabbage
Carrots
Cauliflower

Chard
Collards
Endive
Garlic
Green Onions
Herbs – most
Kale
Lettuce
Mustard Greens
Peas

Potatoes
Radish
Raspberries
Rhubarb
Turnip
Scallions
Spinach
Strawberries
Sweet Potatoes
Yams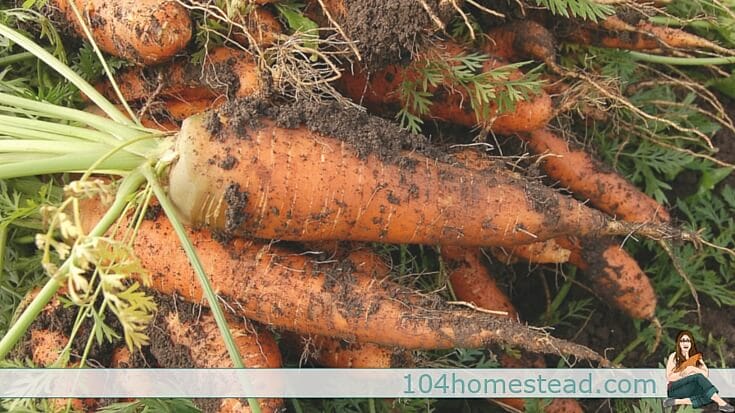 Deciding if a Plant is Shade Tolerant
When deciding which crops to grow in partial shade areas, think of which part of the plant we consume. Crops where we eat the leaves or roots, tend to do fairly well in partial shade conditions. Crops where we eat the fruits, really do need at least six hours of full sun per day.
Knowing that you don't need full-sun for all your crops opens up a lot of doors when it comes to planning for your garden. Maybe (like me) you will realize that you can sacrifice a bit of lawn and instead of spending your time mowing, you can be spending your time collecting food for your table.
Seed Sources
Average Person Gardening offers a wide variety of shade tolerant vegetables. Their seeds are open-pollinated heirloom seeds. That translates to buy once, save your seeds, and continue to enjoy the bounty year after year. They also offer a Seeds of the Month Club (talked about on ABC and NBC) that delivers high-quality seeds to your door every month. I have been a member for over six months and I have been so pleased with the quality and variety of seeds I've received. My kale from them last summer was phenomenal!
Additional Resources
The Vegetable Gardener's Bible by Edward C. Smith
All New Square Foot Gardening by Mel Bartholomew
Vegetable Gardening for Dummies by Charlie Nardozzi
How to Grow More Vegetables by John Jeavons
The Ultimate Guide to Raised Bed, Vegetable, Companion, Greenhouse, and Container Gardening for Beginners by Lindsey Pylarinos