The other day I was making my homemade KFC (not-a-secret recipe) fried chicken. My husband peeked over my shoulder while I was separating the yolks from the egg whites. That is so cool! Have you shared it with your readers? he said as he admired my technique. I figured it was common knowledge, so it never occurred to me that I should share it. His amazement convinced me that I should.
So how do I separate my egg whites? I use a soda bottle. We don't drink soda at our house, but I do use Coke to clean my chalkboards. It works better than anything else and one bottle lasts me about a year. Here's how I do it…
Recipes that use only egg whites…
Kale Frittatas from David Lebovitz
Raspberry-Coconut French Macaroons from The Kitchn
Hugging Thyme Cocktail from Chowhound
Airy Angel Food Cupcakes with Naturally Pink Icing from The Kitchn
Recipes that use only egg yolks…
Burnt-Caramel Custard from bon appétit
Fettuccine Alfredo from The Italian Chef
Cheese Straws from BBC
Strawberry Paczki from Neighbor Food
Homemade Crullers from Frugal Living
Recipes that require egg separation…
Homemade Mayonnaise (From Scratch) from Chickens Are a Gateway Animal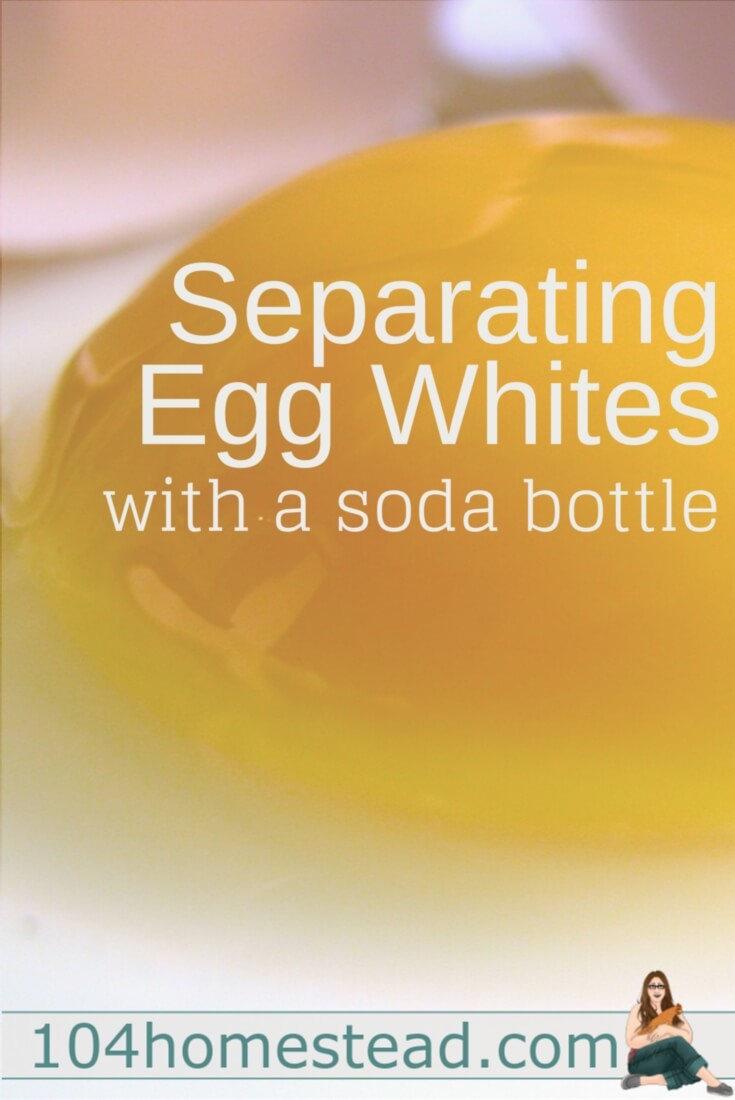 The following two tabs change content below.
I am a non-traditional homesteader. What is a non-traditional homesteader? I'd like to think we are the people who don't fit the mold. I am a busy mom on a small bit of property with not a lot of financial resources, but I am figuring out how to live the life I want. A homesteader's life.
Latest posts by Jessica Lane (see all)