Lets discuss a bird of a different feather. The cute and personable quail. I was proposing the idea of getting Coturnix quail to my dear and wonderful husband. Being the way I am, I researched like a mad woman and drew out a sketch of my proposed quail pen to show him (I'm thinking of something like this). So why quail? There are so many great reasons. While quail farming might not be ideal for every homesteader, they can fit into homesteads both large and small.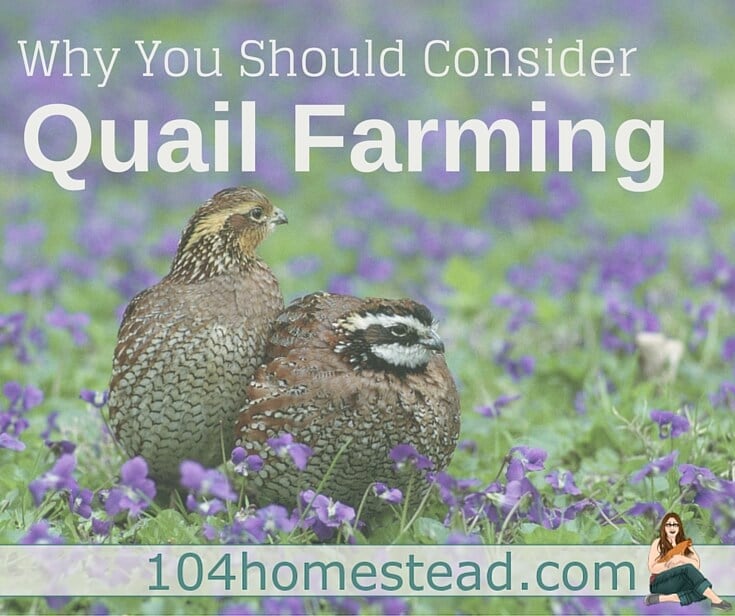 Reasons Why Quail Farming Might Be Right for You
The eggs are considered a delicacy and bring in more money than chicken eggs if you choose to sell them. If you decide to raise quail, you've got to try your hand at making Little Devils. They're also excellent pickled as a high-protein snack. It takes four quail eggs to equal one chicken egg. I highly recommend a pair of egg scissors so you don't have to crack a bunch of eggs.
Quail eggs are allergen-free so if you have trouble eating chicken eggs, quail eggs might be right for you.
You can have males in your flock without annoying your neighbors (which is great for us that live on a non-traditional homestead). Males have a beautiful cooing crow that is nothing short of musical.
They cost less than traditional poultry because they are smaller so they use less feed and bedding. In fact, with wire bottom cages there is no bedding to deal with. Most quail require about 4 square feet of floor space per bird, which is less than half of the amount of space you would need for chickens.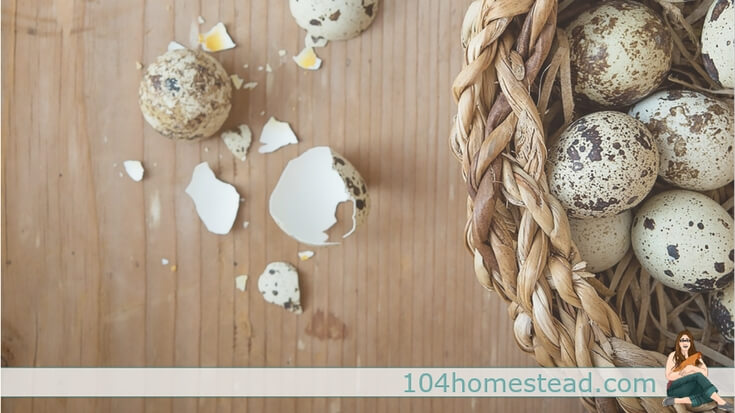 They are very low maintenance and they're so fun to watch with their funny antics. They're also just as hardy as chickens and ducks in extreme winters like we have here in Maine.
You can sell juvenile and adult birds for eggs, meat, or hunting dog training. Most people sell an adult breeding trio for around $18, or day old chicks for $1 each. Eggs sell for $4-5 in my area.
They lay an egg every day from 6 weeks on (depending on breed and supplemental light). I can take up to 8 weeks before your quail lays and egg, so be patient. That's still a really short turnaround.
In many cases you can have quail when you can't have chickens (again, great for the non-traditional homesteader). If you are not permitted to have livestock, you can keep a trio of quail indoors as pets that provide breakfast.
The Difference Between Quail & Chickens
I dive into things wanting to know everything you could possibly need or want to know. I've been reading books and two I really enjoyed were Urban Quail-Keeping and Quail: Getting Started. Storey's Guide to Poultry also has a small section on quail. It's a book I like to have on hand because it suits all poultry.
I figured a quail would be much like a chicken, just in a smaller package. In some cases they are similar, but these are game birds, so some ways they are completely different.
In most cases quail don't nest (see more below) and they will just lay an egg wherever. The negative of that is that they also rarely brood. This means if you plan to breed and grow your quail "business" then you'll need an incubator. Never one to pay retail for anything or buy something I could easily make, I've been looking into plans for DIY incubators using recycled/upcycled materials.
Update: I've been hatching and brooding quail for a few years now and I've got some tips to help the process go smoothly.
How hard is it to raise quail?
Quail are very easy to raise. If you've ever had a pet parakeet, you can handle quail farming. For convenience sake, you may choose to raise them on wire because it's easy to clean. If you do this, I recommend sloping the floor just a bit so the eggs roll to the front for easy collection. You may prefer to raise your quail on grass instead. If you have the space, this is a great option. Simply allowing them to live in a more natural environments promotes several behaviors that many quail keepers believe has been bred out of them (like hatching their own eggs).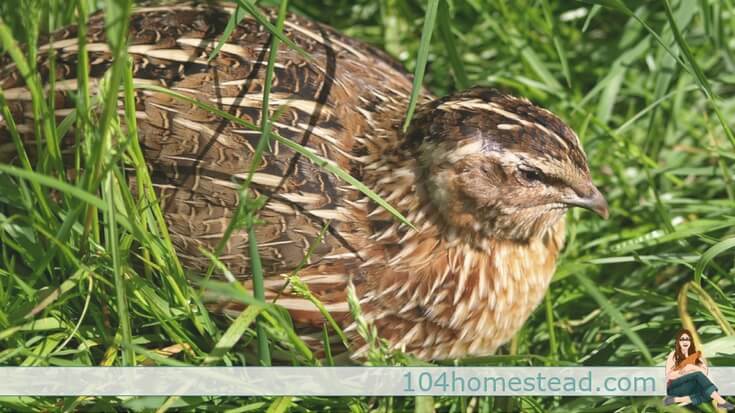 If you raise your quail indoors, they don't need extra care in the winter. For outdoor quail, you will want to cover the housing with tarps during extreme weather and make sure to provide thawed water. We've found it's easiest to raise our quail outdoors during the spring, summer, and fall and move them into the garage for the worst of winter. It's not heated, but it makes their care easier.
How many years does a quail live?
In captivity, Coturnix quail will live anywhere from 2-5 years. The quail's longevity depends heavily on how much light they are receiving. If you use supplemental lighting during the winter, your quails lifespan may be diminished. Of those years, the first two years will be their most productive in regards to egg laying. After two years, the quantity of eggs laid will decrease.
How to Make Money Quail Farming
The investment to get started with quail farming is really minimal. If you've got the skills and materials kicking around to make a quail coop, you can get started with a small setup for less than $50. Starting with a trio (1 roo and 2 hens), you could expect approximately 450 eggs in the first year. If you sell them as eating eggs, you can make $100-125. Granted, this doesn't take in to account your expenses or the eggs you, yourself, might be consuming. Choosing to hatch the eggs instead of selling them, you can make $250-1000 for live birds depending on your hatch success rate, market, and the age you are selling them.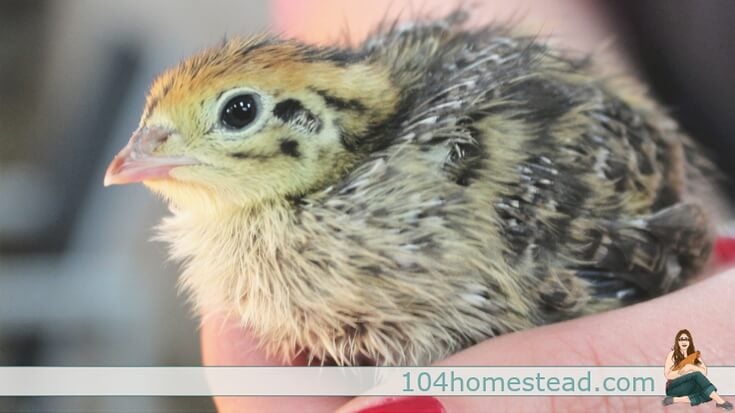 There are certainly ways to make money with quail farming, but it's certainly not a get-rich-quick deal. As I see it, if you're getting food from your backyard and it's not costing you money, you're doing well.
Where You Can Buy Quail
If you can get your quail locally, such as on Craigslist, you'll be better off. Quail eggs and live quail don't travel well. If you must purchase online, Murray McMurray offers several varieties of hatching eggs and chicks. Cackle Hatchery offers Coturnix as day old chicks.
So, quail experts, do you have any suggestions or important experience to share? Does quail farming sound like it might be right for you?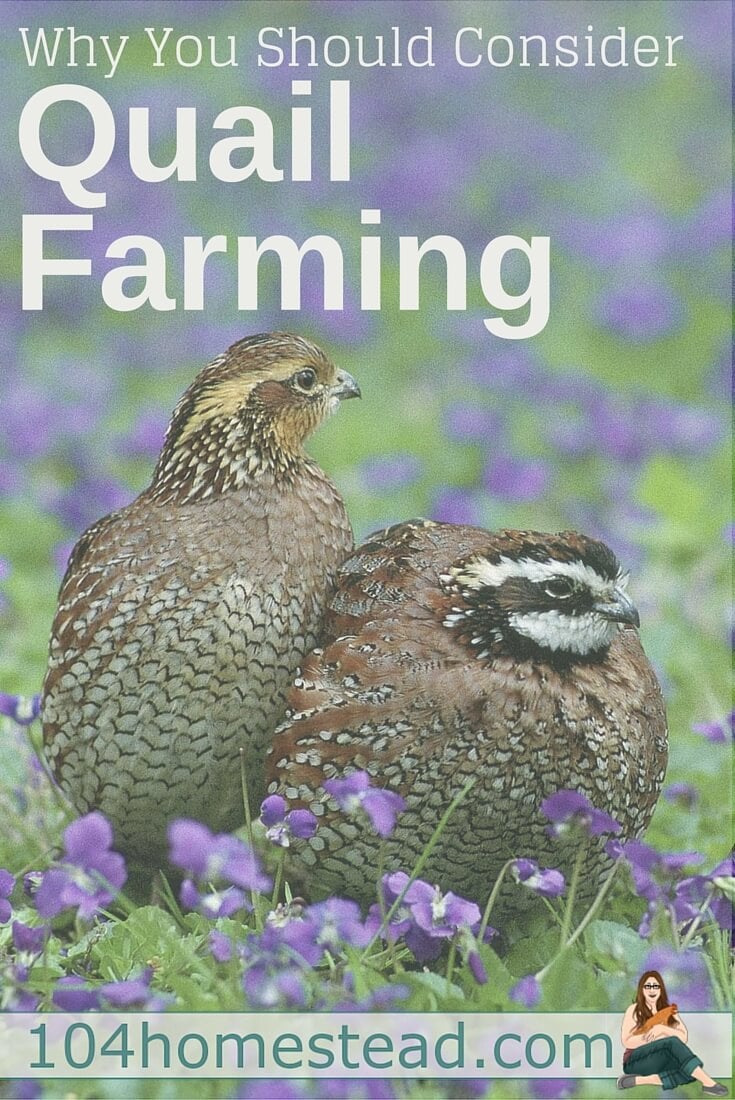 The following two tabs change content below.
I am a non-traditional homesteader. What is a non-traditional homesteader? I'd like to think we are the people who don't fit the mold. I am a busy mom on a small bit of property with not a lot of financial resources, but I am figuring out how to live the life I want. A homesteader's life.
Latest posts by Jessica Lane (see all)