Heads up! I link to products and services that I love from time to time. More often than not I have an affiliate relationship with these providers. What does that mean? I might make a small percentage from any purchases you make, but don't worry, you won't pay even a penny more. Thanks for supporting The 104 Homestead. You can see our full disclosure statement here.
Ebelskiver Recipe Roundup
Thanks to my good friend Tessa of Homestead Lady, I have a really great giveaway prize for my Ebelskiver loving fans. This giveaway includes a cast iron Ebelskiver pan, an Ebelskiver cookbook, and even a recipe folder. That is an awesome prize package if I do say so myself. This is a quick turn-around giveaway that ends Thursday, so be sure to enter right away and tell your friends so if they win, they can share with you.
Sorry, the giveaway has ended, but I'm sure you're going to love these recipes.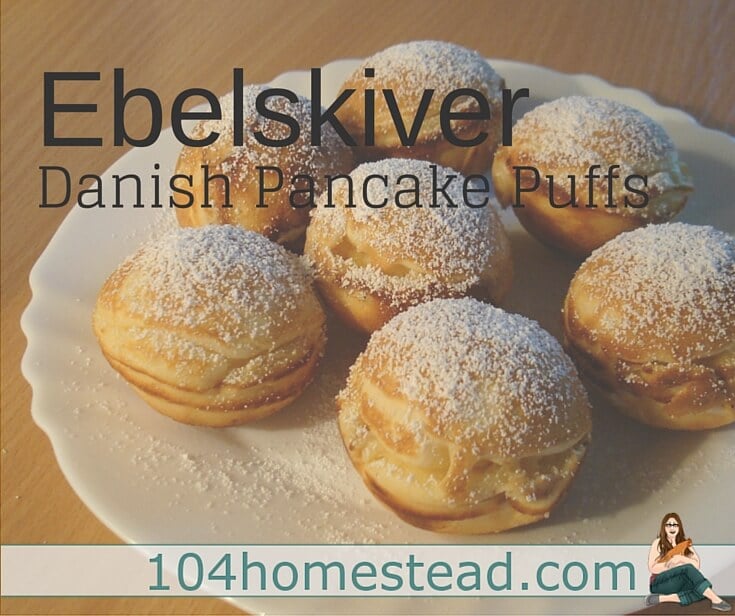 What is an Ebelskiver?
The word itself is Danish for apple slices, but the meaning is a dessert or snack similar to a pancake, but with a flakier texture and round shape. They are sometimes marketed in the US as pancake puffs. They are traditionally prepared with bits of apples or applesauce inside, but you can fill them with almost anything your heart desires.
The catch? You need the fancy pan, so there's another reason to enter to win. If you don't want to wait for the giveaway to wrap up, or you just aren't feeling lucky, you can find them on Amazon for as low as $13 for a decent one.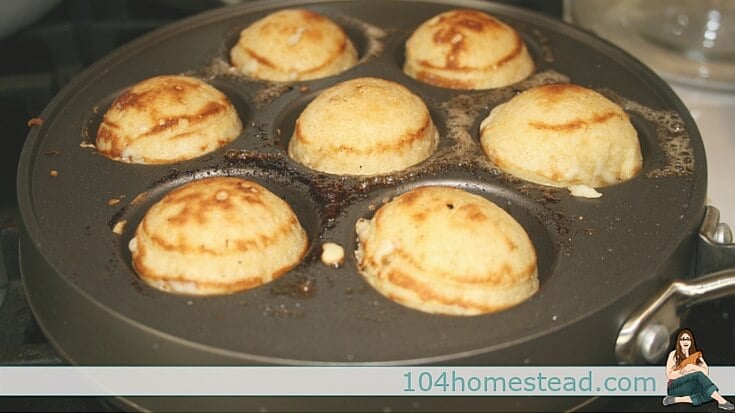 Recipe Ideas
Our hostess, Tessa of Homestead Lady, is the one who turned me on to the idea of Ebelskivers (though I have yet to make a batch myself). I read through her recipe for Sourdough Dutch Pancakes and was practically drooling. As you know, I'm a sucker for sourdough anything, so these just seemed divine. I mean look at that picture! Tessa talks you through the process of getting started with these round pancakes, so I know you'll be in good hands.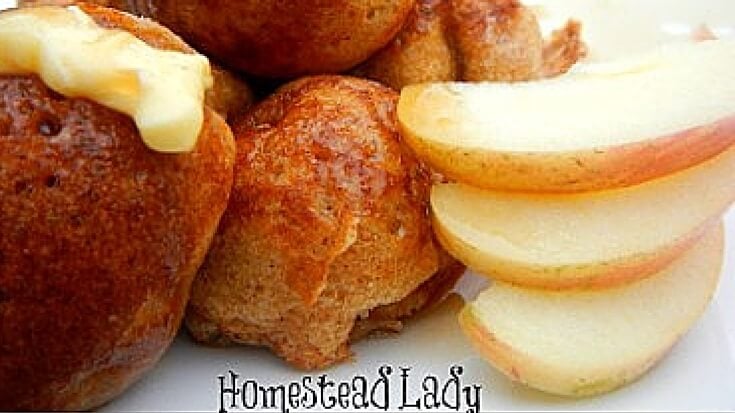 Serious Eats offers a recipe for these Danish pancakes that have a light, airy batter, and a sweet-tart Lingonberry jam filling.
My Frugal Adventures has a recipe for super easy chocolate stuffed Ebelskivers. They recommend pairing them with some fresh berries.
Recreating Happiness gives you a gluten-free option for making Ebelskivers that is as yummy as the rest.
The Not-so-Modern Housewife has a simple Ebelskiver recipe with topping suggestions that are mouthwatering.
Would you prefer savory instead of sweet? The Messy Baker offers a delicious lox and cream cheese version.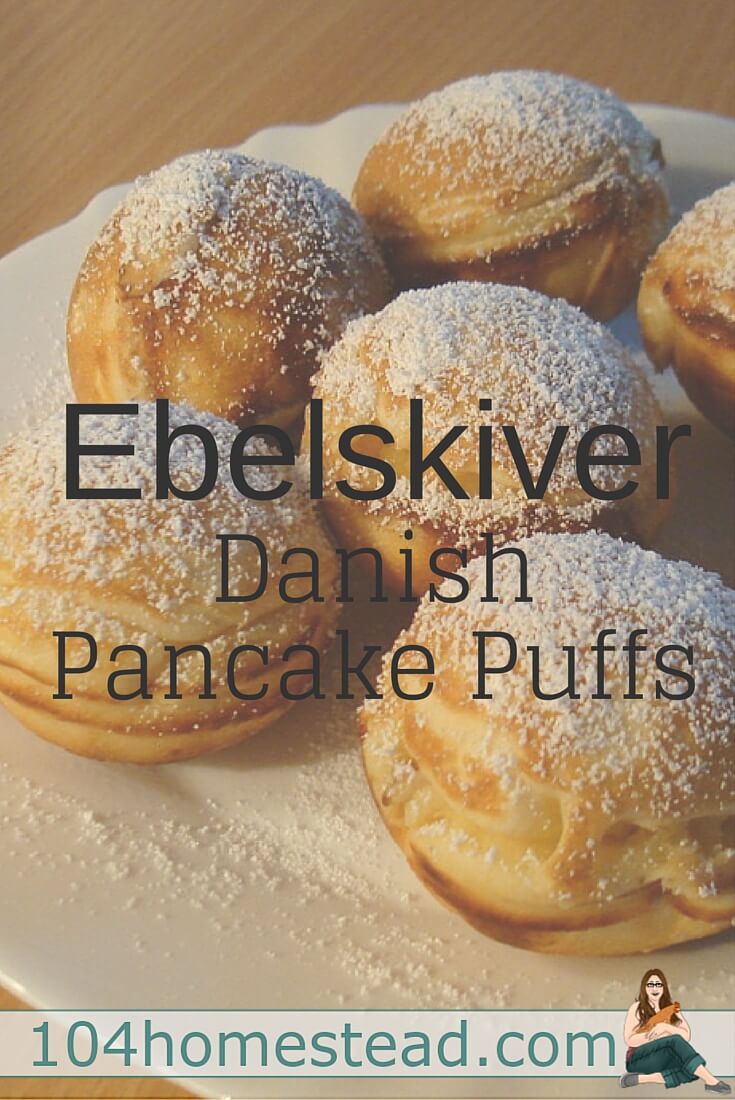 The following two tabs change content below.
I am a non-traditional homesteader. What is a non-traditional homesteader? I'd like to think we are the people who don't fit the mold. I am a busy mom on a small bit of property with not a lot of financial resources, but I am figuring out how to live the life I want. A homesteader's life.
Latest posts by Jessica Lane (see all)