Is there anything in the world that's quite the same mix of frustrating and rewarding as home improvement projects are? Perhaps raising children — definitely raising goats. In that respect, at least your house doesn't put up a struggle at bedtime or jump the fence to get into the neighbor's garden. However, when it comes to homestead improvements, you can end up a bit stumped as to what projects to tackle first. Luckily, it's not too hard to make the right choice — it all comes down to what your end goal is.
Homestead Improvements That Add Value
There are a large number of home improvement projects that have a great financial return. These can run from small upgrades to full-scale renovations, but they're all fantastic ways to improve both the short- and long-term value of your home.
The natural starting point inside your home is the kitchen. It's a fantastic place to invest money because not only is it the heart of the home, it's also the first place buyers want to scope out. Because of this, your kitchen is intrinsically tied to your home's value — you'll want to give it a whole bunch of tender loving care. Whether you DIY or hire a contractor, focus on making your kitchen timeless while still throwing in some of the latest trends. Minor or major, a kitchen remodel can add a lot of value to your home.
Like kitchen remodels, bathroom updates are also a fantastic way to see a good return on your investment. While you may want to go for a full remodel, remember that even small changes — such as painting, replacing old lighting, and swapping out the sink with a new one — will refresh the room enough to bring up the price of your home.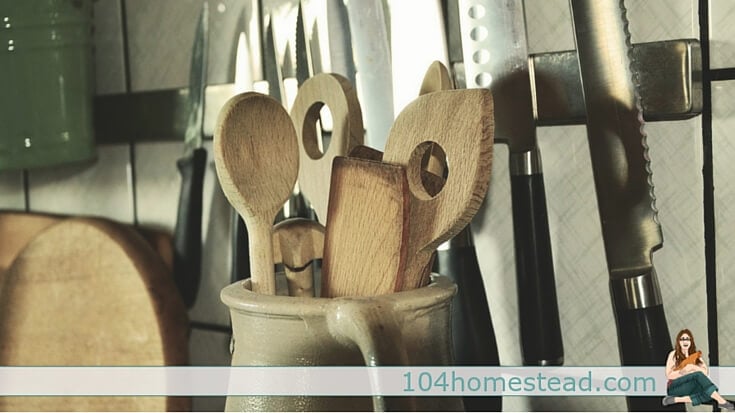 Though increasing the footprint of your home can certainly add value, it comes with a whole host of issues that most of us just don't want to deal with. Fortunately there are other ways to add living space to your home. One of the easiest ways to do this is by finishing or remodeling your basement. If you don't have a basement, remodeling an attic is another option. Converting an attic into a bedroom — especially if you also add a bathroom — adds value in the same way a two-story addition does.
Don't forget curb appeal
Seeing as a potential sale can be made or broken solely on the external appearance of your home, investing money into the exterior of your property is often the best way to get the biggest bang for your buck. One of the most affordable updates for the exterior of your home is landscaping — the ubiquitous "curb appeal." If you don't have a lot of money to invest, focus on mulching, edging, removing weeds, greening up your grass, and adding color with flowers and shrubs. Tulips are a great option.
Updating exterior doors is also a fairly inexpensive way to boost your home's value. Because of their low price and durability, steel entry doors usually offer the highest return on investment of all home improvement projects. Replacing your garage door(s) can also add significant value to your home.
Finally, don't forget the two most important parts of your home's exterior — the siding and the roof. Though replacing either can come with a hefty price tag, they protect your house against the elements, making them the smartest projects to undertake.
Homestead Improvements That Save Money
Although many of us are aware of just how much money an energy-efficient can save, making the necessary changes always seems to end up last on our lists. Well, I'm here to tell you that it's time to get busy. Reducing your home's energy costs will not only save you money for as long as you live there, it will also be a major selling point down the line.
Energy Star certified windows and doors update the look of your home, insulate better, save on energy costs, and save buyers the hassle of having to do upgrades after they move in. Though wood is still the preferred trim finish, vinyl will work just as well. Speaking of insulation, ensuring your home is properly insulated — and windows and doors are well sealed — always pays off. Doing so will keep your house warm in the winter, cool in the summer, and save you a ton of money. If you're feeling particularly thrifty/green, consider adding solar panels to your roof to help offset energy costs.
Another way to become a little more energy efficient is to upgrade your appliances. The most inefficient appliances in older homes are often found to be the the HVAC systems, hot water heaters, and refrigerators. While there are certainly some easy methods for adjusting the energy usage of these appliances (such as programmable thermostats), replacing them with Energy Star certified models is the better choice in the long run.
Homestead Improvements for Your Animals
If you're looking for some home improvement projects that benefit your animals, look no further than housing and fencing. Consider updating coops and sheds, or even building a barn with stalls. Well-fenced paddocks are another choice for an update. They your animals happy and healthy, but adds value to your homestead as well. If you haven't had a chance yet to add electric fencing, this may be the time!
Whether you choose to do your home improvement project yourself, hire some outside help, or go with a mix of the two, you may find yourself wondering where to get the money to fund it. Homestead improvements are rarely cheap, but there are a few creative ways you can go about paying for them, such as refinancing your home, applying for a HELOC loan, or even obtaining financing through a contractor. Whatever you do, don't get yourself in over your head. Take your time, plan your finances carefully, and keep your eye on your goal, whatever it may be.
Happy homesteading!
The following two tabs change content below.
Latest posts by Liz Greene (see all)