Whether you are a backyard hobby homesteader or an avid homesteader on your journey to live off-grid, these are the articles you want to be reading. I searched high a low to compile the best of the best for you. Why 37? Well, I just don't know.
Browse through the list, pin your favorites, and let me know which article of 2014 is your absolute favorite in the comments below.
Homesteading Inspiration
Sometimes the best way to get started with a new lifestyle is to talk with people who are currently living it. These two articles give you the truth about homesteading, right from the homesteader's mouth. So You Wanna Be a Homesteader by Lil' Suburban Homestead and Why We Pursue Homesteading by Little Fall Creek.
DIY, MYO & Crafts
The great thing about DIY (do-it-yourself) and MYO (make-your-own) is that you can do it no matter where you live. This is great if you live in a small space with limited homesteading options.
Make Your Own Paper Pulp Fire Bricks by Lonestar Farmstead
Making Cold Process Soap by The Nerdy Farm Wife
Transform your bed sheets into something fabulous. My top crafting article of 2014 is 16 New Uses for Old Bed Sheets.
Real Food for Real People
One of the cornerstones of homesteading is food. Whether it's growing your own food, preparing your own food from real ingredients, or just caring where your food comes from, these articles will get you well on your way.
Healthy Food Storage by Homestead Lady
How to Make Bouillon Cubes by A Return to Simplicity
10 Cookie Baking Secrets that Grandma Knew by Joybilee Farm
Super Easy Apple Pie by Countrified Hicks
Cherry Chocolate Chunk Ice Cream by Once Upon a Time in a Bed of Wildflowers
Refrigerator Tea by Little BIG Harvest
How to Make Fruit Leather by Simplicity for Julia
Nothing beats a mug of homemade hot cocoa, especially when it's topped with homemade goodies. My top cooking post of 2014 is Homemade Hot Chocolate & Fixings.
Livestock on the Homestead
Livestock isn't right for every homestead, but if it is, these articles are chock full of information about everything from chickens to dairy cows.
How to Prepare for Goats by The Easy Homestead
How to Hand Milk a Cow or a Goat by The Flip Flop Barnyard
First Honey Harvest by Pasture Deficit Disorder
10 Things About Raising Chickens You Won't Learn in Books by ImaginAcres
Chicken Coops in Winter by Murano Chicken Farm
5 Reasons to Choose Nigerian Dwarf Goats for Milk by Better Hens & Gardens
Don't Be a Rotten Egg by Homeschooling the Well Prepared Child
5 Easy Ways to Keep Your Chicken Coop Smelling Fresh by Timbercreek Farmer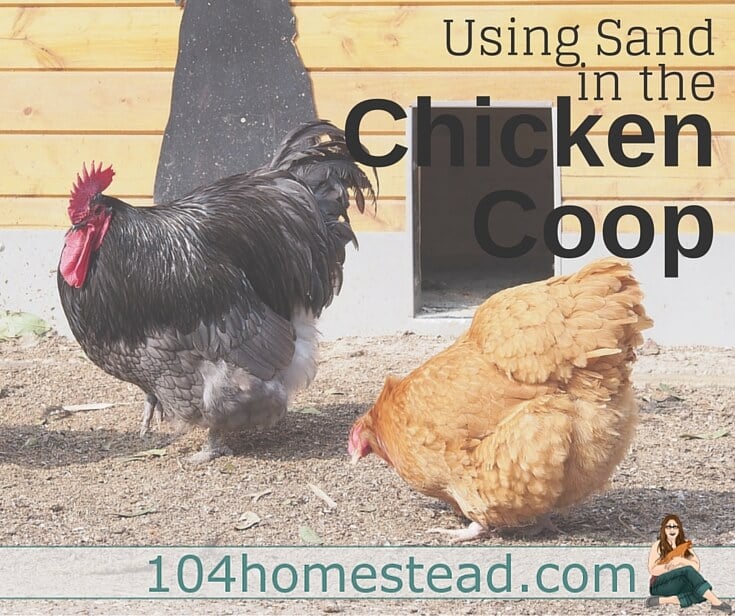 Want the cleanest coop ever? My top animal article of 2014 will tell you how to acheive that dream. Using Sand in the Chicken Coop.
Going Green in the Garden
Every homestead needs a garden. It can be acres of potatoes or a simple herb garden on your windowsill. Homesteading means going green.
5 Herbs That Thrive Inside All Winter by Grow a Good Life
Growing Your Own Shiitake Mushrooms by Linn Acres Farm
5 Weeds You Want in Your Garden by Tenth Acre Farm
Get the Most from Your Tomato Harvest by SchneiderPeeps
Lets Talk About Soapwort by Pixie's Pocket
How to Grow Garlic by Franger Farm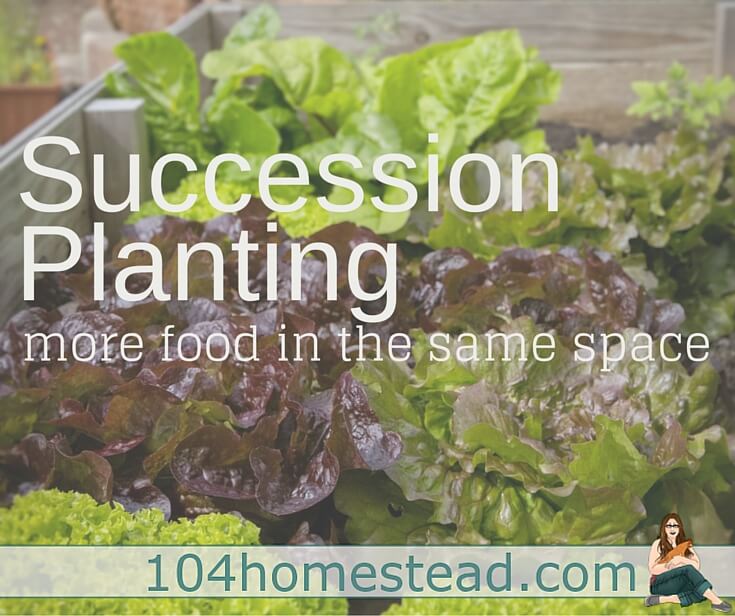 Feel like you don't have enough room to grow food? Maximize your space with Succession Planting, my top gardening article of 2014.
Natural Alternatives
You know I'm a big fan of alternative medicine/treatment. After trying a few of these wonderful natural alternatives, you might find yourself converted as well.
9 Homeopathic Remedies for Headaches by Musings of a Modern Hippie
Anti-Aging Serum with 10 Essential Oils by Simple Life Mom
How to Make Dandelion Salve by Montana Homesteader
How to Make a Healing Salve by Herbal Academy of New England
This natural alternative isn't for you, it's for Fido. Stop washing your pup in chemicals and try out this Natural Dog Shampoo.
Frugal Living
Although not always the case, frugal and homesteading often go hand-in-hand. Get great money-saving tips and learn how to make a few bucks with thee great articles.
40 Ways to Save Money on Groceries by Survival at Home
Really Get Out of Debt by Letters From Sunnybrook
How Much Does it Cost to Build a Tiny House by Homestead Honey
32 Ways to Earn Money from Your Homestead by The Free Range Life
The Cheapest Way to Pave a Driveway by Lady Lee's Home
Save money by living tiny. In a tiny house that is. Tiny House Living is my top frugal living article of 2014.
Before you go, comment below with which article was your favorite for 2014?
The following two tabs change content below.
I am a non-traditional homesteader. What is a non-traditional homesteader? I'd like to think we are the people who don't fit the mold. I am a busy mom on a small bit of property with not a lot of financial resources, but I am figuring out how to live the life I want. A homesteader's life.
Latest posts by Jessica Lane (see all)