Whether you are a backyard hobby homesteader or an avid homesteader on your journey to live off-grid, these are the articles you want to be reading. I searched high a low to compile the best of the best for you. Browse through the list, pin and share your favorites, and let me know which article from the top homesteading articles of 2015 is your absolute favorite in the comments below.
Homesteading Inspiration
Not sure if homesteading is right for you? Here is some information that might sway you into the lifestyle.
Homesteading is about the doing. It's about the desire and heart of the person living it. Little Blog on the Homestead offers you 50 Ways to Homestead… No Matter Where You Live.
Running a homestead is tough. You might not know where to being. What resources should you get? Are they worth the money? What are things that you should have on hand? Where do I find them? The list of questions goes on and on. One Ash Homestead has 30 Must-Have Items for Every Homestead (+ A Free Printable).
Homesteading might be an inexpensive way to live, but the initial start-up costs can be very expensive. Our Simple Homestead shares The Cost of Setting Up a Homestead.
With a real urban homestead, Woodhaven Place has a fantastic opportunity to expose farming, bee keeping, food preservation, and many other homestead skills to the surrounding community. See how they began homesteading.
Homesteading and sustainable living go hand in hand. Living Life in Rural Iowa shows you 22 Ways You Can Live a More Sustainable Life.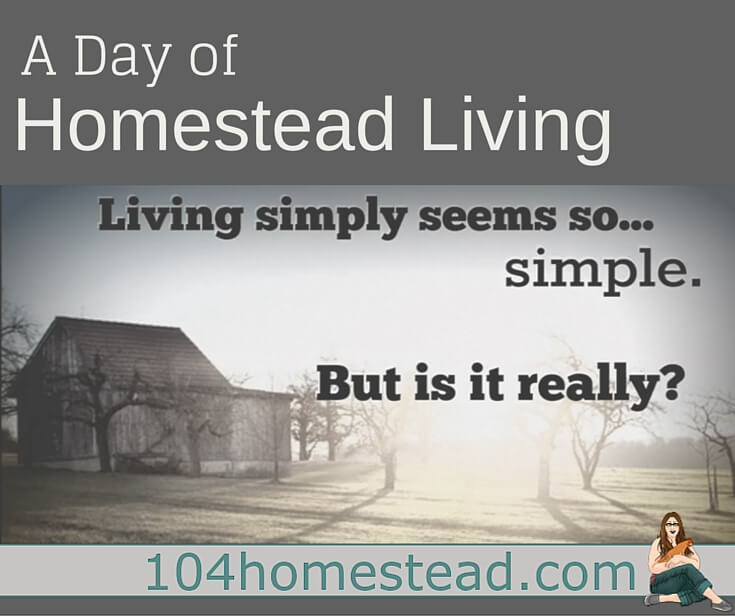 Also be sure to check out A Day of Homestead Living. Some friends and I documented the real daily life of a homesteader.
DIY, MYO & Crafts
The great thing about DIY (do-it-yourself) and MYO (make-your-own) is that you can do it no matter where you live. This is great if you live in a small space with limited homesteading options.
Molded beeswax are beautiful in their detail. They don't need a candle holder, just a flat non-combustible surface to stand on. Joybilee Farm shows you How to Make Molded Candles from Beeswax.
If you are NOT graceful, then you could probably use a simple pattern for an egg gathering apron. Gardens and Chickens and Worms, Oh My! has a tutorial for An Egg Apron From a Pillowcase.
Soap making has come a long way since your grandmother's day. The Cape Coop has Cold Press Soap Basics.
If you have access to fields that use to contain cattle then you may have an abundance of barbed wire. Twin Acres Homestead has a tutorial for a DIY Barbed Wire Dragonfly that is gorgeous.
There are many, many uses for rendered fat. Live the Old Way shows how to make Jar Candles from Deer Fat.
My most popular crafting post has got to be 22 New Uses for Old Pill Bottles. It got it's start in early 2014 and is still going strong.
Real Food Recipes
One of the cornerstones of homesteading is food. Whether it's growing your own food, preparing your own food from real ingredients, or just caring where your food comes from, these articles will get you well on your way.
Maybe you've heard of mead before or maybe you haven't, but one image that always seems to come to mind when mead is mentioned is Vikings drinking their grog. Grow Forage Cook Ferment shows you How to Make a Gallon of Mead.
Can you make maple syrup without the maple? The Coastal Homestead says yes! in her post Homemade "Maple" Syrup Without a Maple Tree.
Homemade chili is quite simple and having a slow cooker do most of the work for you makes it even easier. The Flip Flop Barnyard has a recipe for Hearty Homestead Slow Cooker Chili.
Hearty and healthy, this Slow Cooker Ham & Bean Soup for two people from The Sustainable Couple is sure to hit the spot.
The Depression Era defined a nation and we can take the tips from folks who went through hard times to stretch our own food budgets and live more frugally. Melissa K. Norris has 7 Depression Era Tips & Recipes to Stretch Your Food Budget.
Cheese making is loads of fun and Reformation Acres will show you How to Make Mozzarella Cheese (The Easy Way).
Are you experimenting in the kitchen? Make sure you're handling your eggs safely. This post, Safe Egg Handling Practices, has topped the charts most of 2015.
Livestock on the Homestead
Livestock isn't right for every homestead, but if it is, these articles are chock full of information about everything from chickens to dairy cows.
Living on a working homestead is rewarding in itself. However, producing an income from that hard work is a whole nother level of awesome! Livin Lovin Farmin tells you 20 Ways Livestock Can Make You Money.
The last thing we want is for our animals to be thirsty or get heat stroke. The Frugal Chicken shows you the Easiest DIY Automatic Waterer You'll Ever Make.
Have you ever added an animal to your home or homestead and then realized it wasn't like you expected? Farming My Backyard helps to answer the question Are Goats Right for Me?
What is a Lash Egg? you might be asking. You might never find one in your nest box, but in case you ever do, Timber Creek Farm has the answers.
If you're considered getting chickens, you're probably pouring over books. ImaginAcres has 10 Things About Raising Chickens You Won't Read in Books to help prepare you.
In case cuteness alone isn't enough for you, Attainable Sustainable has Top 5 Reasons to Choose Nigerian Goats for Your Homestead.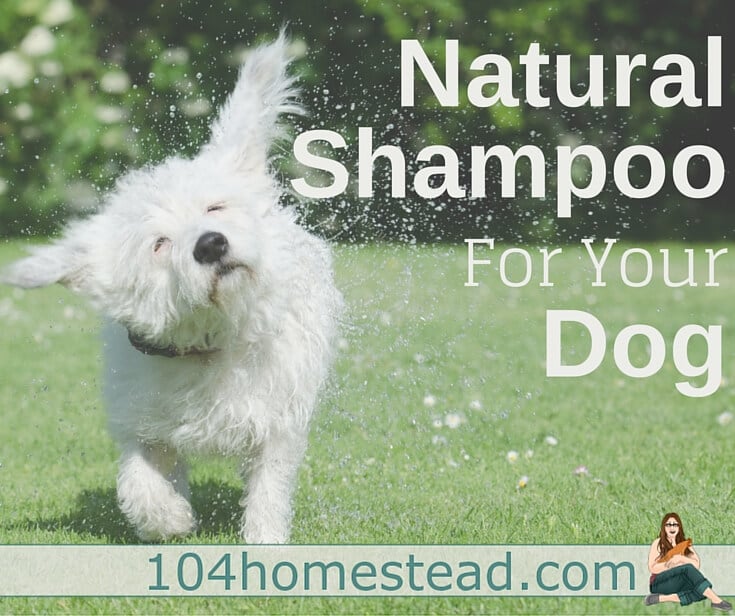 I talk a lot about poultry here on The 104 Homestead, but our readers loved my tip for dogs. Check out Homemade Dog Shampoo and keep Fido fresh.
Gardening
Every homestead needs a garden. It can be acres of potatoes or a simple herb garden on your windowsill. Homesteading means going green.
Before sowing a single seed, it is helpful to sketch a map of the garden so you know how many seedlings you will need, where they will be planted, and how you can keep each bed producing all through the growing season. Grow a Good Life offers Planning Your Vegetable Garden: Mapping the Garden Beds to help you out.
Compost is a gardener's best friend. Unfortunately, it can be quite expensive if you have to purchase it. SchneiderPeeps shows you How to Make a Lot of Compost This Winter.
Sure, you've got grow boxes or mounded earth beds, but what makes a complete raised bed garden? Homestead Lady can help you with Raised Bed Gardening 101.
At first glance, one might think that what you've got in your garden is the food you put up—and if you didn't have a bountiful garden, then you are going to have a hungry winter. But this need not be the case. Grace Garden and Homestead talks about Securing Food When Your Garden Fails.
Do you need help staying organized for the gardening season? Little Mountain Haven wrote up some Month-to-Month Gardening To Do Lists for you.
Tomatoes not ripening? Common Sense Homesteading gives you 4 Reasons Your Tomatoes Are Not Ripening and what you can do (if anything) to help ripen your tomatoes.
Our top gardening post for 2015 was no surprise. A Guide to Winter Sowing. Readers love how easy this seed starting technique is. Are your milk jugs ready to go for 2016?
Natural Alternatives
You know I'm a big fan of natural alternatives. After trying a few of these wonderful recipes, you might find yourself converted as well.
There are many uses for Tea Tree Oil, but wouldn't you like to know the most popular ways it is being used? Homestead Wishing shares the 5 Best Ways to Use Tea Tree Oil.
Do away with store bought deodorants and antiperspirants that are filled with chemicals by learning to make your own natural and effective deodorant bar with a yummy lime scent! Fox on an Island shows you how to Make Your Own Lime Deodorant Bars.
Natural and homemade is just better, isn't it? Eight Acres answers the question Why Use Natural Soaps and Salves?
Petroleum jelly is a by-product of the oil industry. It is most commonly used to soften skin and is an ingredient in many cosmetics, lotions and baby-care products. Learning and Yearning offers 7 Alternatives to Petroleum Jelly for Taking Care of Your Skin.
It was a tie between a daily natural product and a cold/flu natural product. For daily use, our Natural Dental Care reined supreme. Equally popular for cold and flu season was our Homemade Elderberry Syrup.
Frugal Living
Although not always the case, frugal and homesteading often go hand-in-hand. Get great money-saving tips and learn how to make a few bucks with these great articles.
Making the most of our homes and the time we spend there can make a huge difference in our spending habits and saving patterns. Homespun Seasonal Living offers advice about being a Frugal Homebody.
Have you been wanting to include more organic food in your family's diet, but you feel you can't afford it? You're not alone. Let's face it, today's high food prices are putting the squeeze on people's food budgets, making eating organic seem out of reach to many. Farm Girl Inspirations shows 18 Ways to Eat Organic on a Budget (and become more self-sufficient along the way).
If you are like most families, you probably have a million plastic bags hanging around your house. That's why you need some great tips on how you can reuse those plastic bags. Little House Living shares Ways to Reuse Your Plastic Bags.
A frugal life seems to be a rather distasteful notion in our society. So many people idolize and strive for a reality star's life; leaving them feeling empty and over-spent. Imperfectly Happy Homesteading shows you that a Return to a Frugal Life can leave you fulfilled.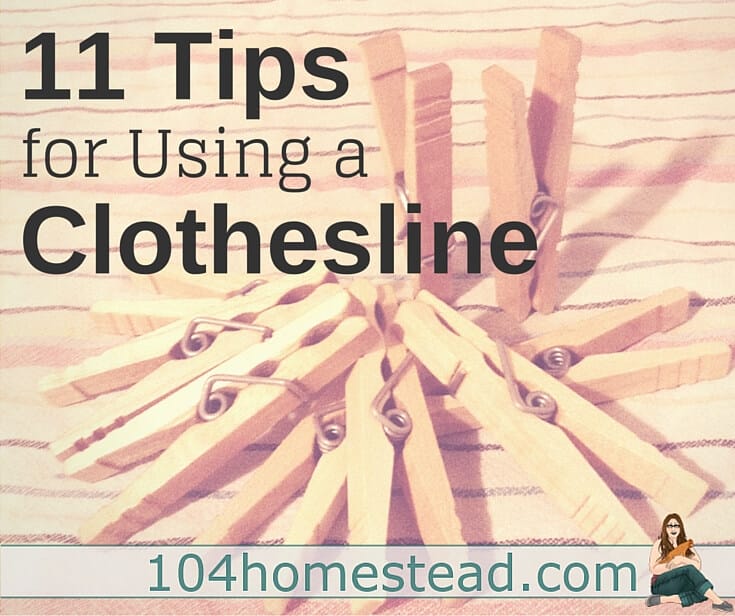 We save a good chunk of change by line drying year-round. Yes, we use our clothesline in the dead of winter and we do so using these Clothesline Tips.
Before you go, comment below with which top homesteading article was your favorite for 2015. Any you'd add to the list?
The following two tabs change content below.
I am a non-traditional homesteader. What is a non-traditional homesteader? I'd like to think we are the people who don't fit the mold. I am a busy mom on a small bit of property with not a lot of financial resources, but I am figuring out how to live the life I want. A homesteader's life.
Latest posts by Jessica Lane (see all)